In its second show in China since 2020, the French luxury fashion house Dior held a repeat show of its Autumn/Winter 2023 collection in China's southern tech hub Shenzhen on July 12.
The collection was originally displayed at Paris Fashion Week in February this year and brings to life creative director Maria Grazia Chiuri's interpretation of Dior's history. The womenswear collection takes inspiration from three influential French women – Christian Dior's sister Catherine Dior, and the singers Edith Piaf and Juliette Gréco – to achieve a "sober-sexy" aesthetic in step with the times. The Paris Fashion Week layout of the show was fully reconstructed in Shenzhen, including a specially commissioned sculpture entitled "Valkyrie Miss Dior" by Portuguese artist Joana Vasconcelos.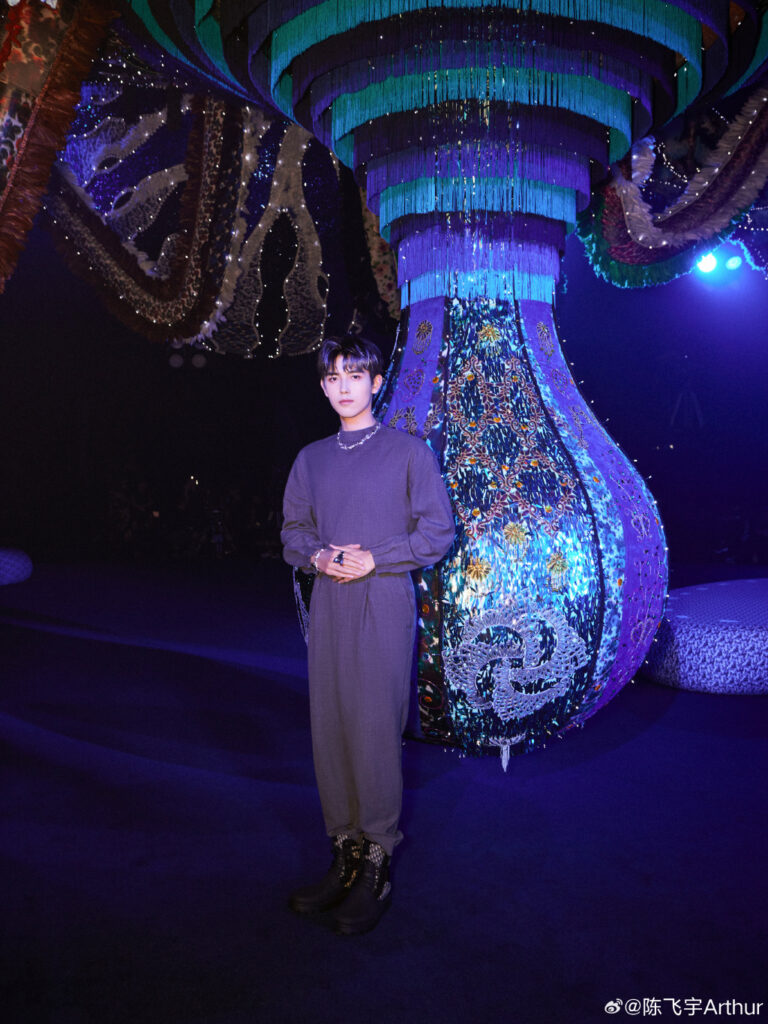 The repeat show drew huge attention on China's microblog mecca Weibo, where the hashtag "Dior 2023 Autumn Winter Ready-to-wear Shenzhen Show" garnered over 200 million views and sparked almost 3 million related discussions on the platform. The show was also broadcast live on the platform with 54 million people tuning in. As always, netizens were keen to see photos of their favourite stars at the event, with actresses Angelababy and Zhou Ye among the high-profile brand ambassadors in attendance.
This show marks Dior's first ever in Shenzhen, which is an unusual choice for a luxury brand. With a voiceover from the singer and androgynous role model Liu Yuxin, a promotional video posted to Dior's official Weibo account explains that Shenzhen is a "sleeping giant' and a "door to the world". The video goes on to say that the Autumn/Winter collection is inspired by a figure who "overturn stereotypes".
Whilst Shenzhen has not quite reached the status of luxury hub, it is increasingly on the radar as a breeding ground for fashion innovation. In a Dao Insights exclusive interview, Dr. Grace Yuehan Wang, a researcher in development, innovation, and entrepreneurship at LSE, explained that Shenzhen's growing fashion industry is closely integrated with its strength as a tech hub. The two sectors are being developed in tandem by the local government as part of a national campaign to build a digital economy.
"Located in Guangdong province, Shenzhen is close to many garment manufacturing cities such as Dongguan", Dr. Wang explained. "There is no better place to leverage these regional advantages and unleash the synergy between the tech and fashion sectors to cultivate more homegrown fashion brands."
Join our newsletter