China's leading e-commerce platform Taobao has kicked off an initiative to simplify the job-hunting process for new graduates as China grapples with record-high youth unemployment. Known for its "place an order with one click" feature, Taobao has now applied the same concept to help graduates find employment through its newly launched "Taobao Offer" venue.
To access the platform, users can simply search for "Offer" or "graduation job search" on their Taobao mobile app. Upon entering the platform, they can explore available job positions, upload their resumes, and submit applications, all with just a single click.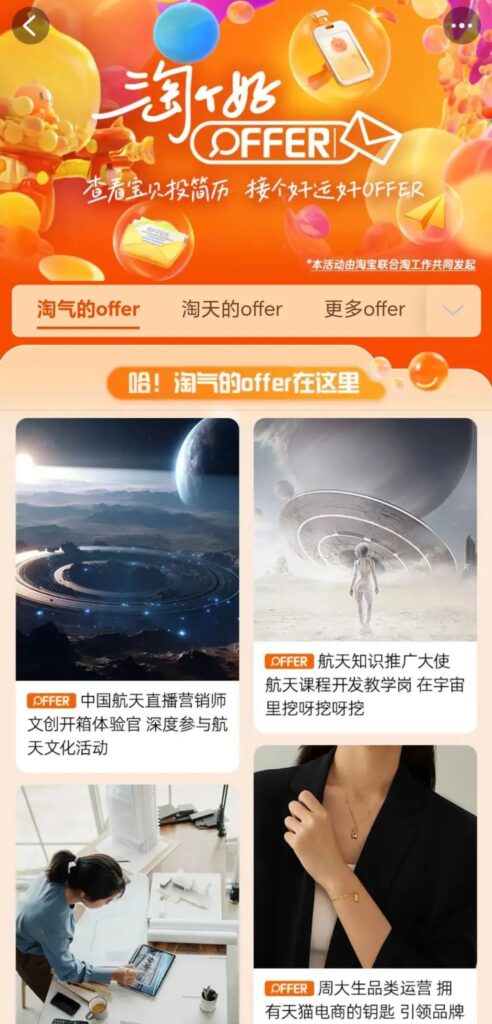 Collaborating with esteemed companies such as China Aerospace Science and Technology International Exchange Center, Luo Yonghao Make Friends Live Studio, Nongfu Spring, Pop Mart, and Chow Tai Fook, the "Offer" platform has already listed over 60,000 job opportunities. Fresh graduates are given priority in the streamlined application process.
The urgency for such initiatives arises from the persistently high youth unemployment rates in recent years. According to the National Bureau of Statistics, the unemployment rate among young individuals aged 16-24 has reached a record high of 20.8% for five consecutive months. With the number of college graduates estimated to reach a record-breaking 11.58 million in 2023, according to the Ministry of Education, Taobao aims to provide more diverse job options to alleviate the current employment crisis at hand.
The expansion into the online recruitment market aligns with Taobao's strategic growth objectives. Predictions indicate that China's online recruitment service market will witness substantial growth, increasing from 55.2 billion RMB (7.7 billion USD) in 2020 to 223.4 billion RMB (31.2 billion USD) in 2025. Recognising the potential in this sector, Taobao has integrated professional recruitment websites like ChinaHR.com and part-time employment platform Youth League, allowing users to access additional services such as interview counselling, resume revision, and career planning.
Meanwhile, as the online recruitment industry enters a period of growth and development, other platforms like Kuaishou and Douyin are also strategically focusing on different aspects of the market. Kuaishou emphasizes the effectiveness of live-streamed recruitment sessions, while Douyin aims to attract users through partnerships and traditional recruitment channels. These platforms recognize the significance of delivering personalized and diverse services to retain users and create a positive user experience.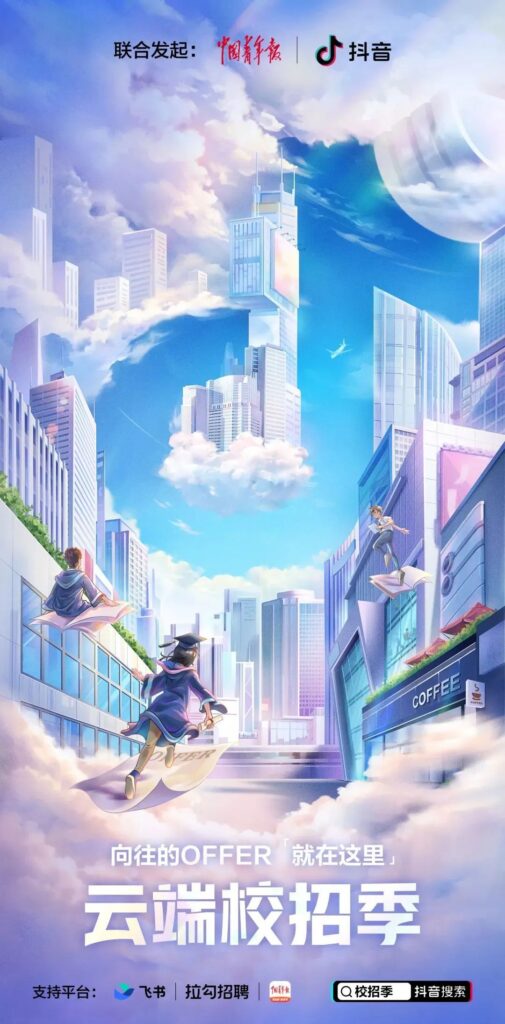 All in all, Taobao's latest initiative provides fresh graduates with an advantage in their quest for employment as they navigate a challenging job market with unprecedented levels of unemployment.
Join our newsletter