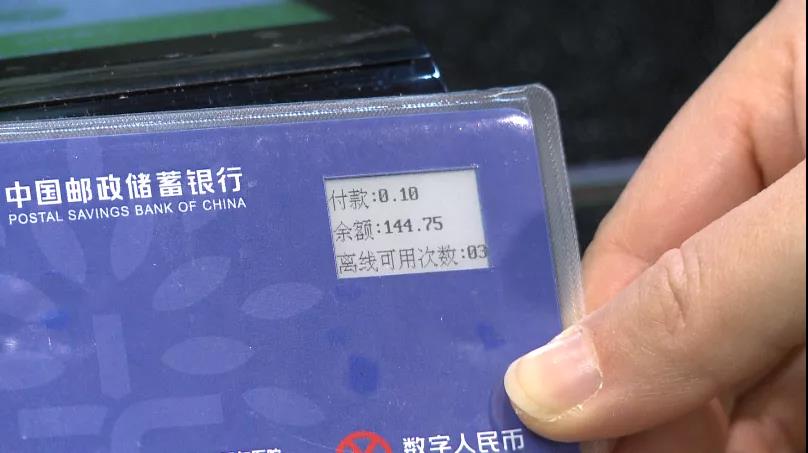 After successful pilot schemes in Shenzhen and Suzhou, the digital RMB has launched in China's two largest cities, Shanghai and Beijing. It will be rolled out more widely across China in 2021.
The first pilot test in 2021 was carried out in Shanghai's Tongren Hospital on January 5. Unlike the previous trials that used mobile phones to pay via digital currency, the scheme in Shanghai used a "hard wallet" payment model for the first time. As shown in the picture, the card displays the amount spent, the card balance and the number of payments.
The digital RMB hard wallet is mainly designed for people who are unwilling to or have difficulty using mobile phones. It relies on chip plus NFC (near field payment) technology and can be anonymous or attributed to a certain person.
"Promoting the Pilot Application of Digital Currency" was on the agenda of the fourth meeting of the 15th Beijing Municipal People's Congress, which launched on January 23. Committee members discussed the scenarios and fields in which the digital RMB could be developed in Beijing in the future.
Read more:
Join our newsletter