On Saturday, June 23, over 50 Chinese students gathered outside Dior's Champs-Elysées boutique in Paris to protest the luxury brand's new skirt for alleged plagiarism and cultural appropriation of Chinese culture.
Dressed in Hanfu clothing, the protestors carried signs displaying messages like "Stop cultural appropriation", "Dior is plagiarizing the design" and "This is Chinese traditional attire".
As they walked down the bustling Parisian street, the students demanded the French luxury brand to apologise for claiming the design to be "an iconic Dior silhouette" and to credit its inspiration to the Chinese traditional Mamian skirt, or "Horse Face Skirt". Additionally demanded from the marchers was the removal of the skirt from Dior's retail stores throughout Paris.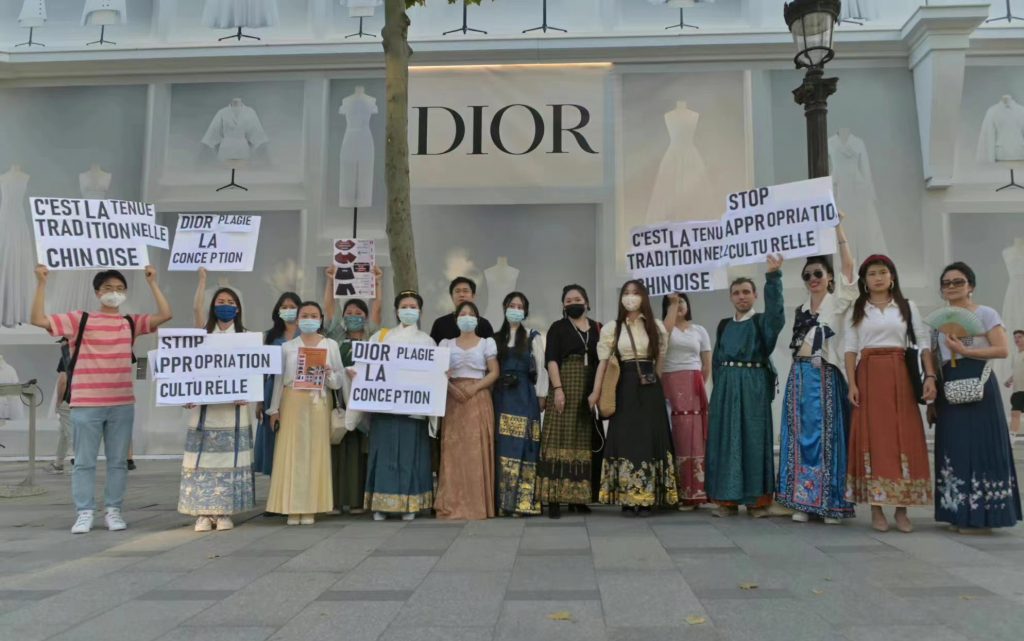 The overall protest lasted 10 minutes before being shut down by the police and was said to garner more than 500,000 views from live streams on Weibo and WeChat. Since then, the hashtag "Chinese students protest Dior cultural appropriation in France" has amassed over 100 million views on Weibo.
While Dior has yet to comment on the controversy, the brand's artistic director Maria Grazia Chiuri mentioned that the collection was "inspired by school uniforms and was meant to pay tribute to Christian Dior's sister, Catherine".
According to an excerpt from the collection's show notes, Dior's lead designer Maria Grazia Chiuri "became interested in school outfits and, above all, in the way students dust off, revamp and update the tropes of these garments, personalizing them with distinctive details, verging on punk overtones, before venturing through urban landscapes in search of spaces of freedom".
Slammed by netizens for the second time in two years, Dior is currently not faring well with its young Chinese audience who are more sensitive to the application of Chinese culture in product design and marketing. After the protests carried out on Saturday, brands may want to pay closer attention to the cultural heritage of this demographic so as to properly tap into their target audience while avoiding any blunders along the way.
Join our newsletter