China Fashion Week has taken the country's digital fashion fever to the next level by tapping into the craved metaverse in celebration of the international fashion carnival's 25th anniversary, an event which takes place twice a year in China's capital city of Beijing.
A total of 14 brands with expertise ranging from ready-to-wear, bespoke garments and childrenswear to shoes and accessories have been invited to the futuristic Autumn-Winter 2022 showcase. It is understood that the runway show will be staged in three 3D sci-fi-style virtual settings, creating an immersive experience for viewers to explore the universe which is a contemporary artistic prairie fantasy.

To add to the buzz, the event curator has also unveiled a virtual spokesperson dedicated to the special occasion. Named Xiao Mei (or Little Beauty), the virtual being is characterised as a "vital and fashion-savvy Beijing girl who lives in a multidimensional world of meta". She will also be wearing virtual outfits from 9 of the participating brands while other designs are to be presented by a virtual meta character developed by CLO Virtual Fashion, who also helped create the hypothetic world.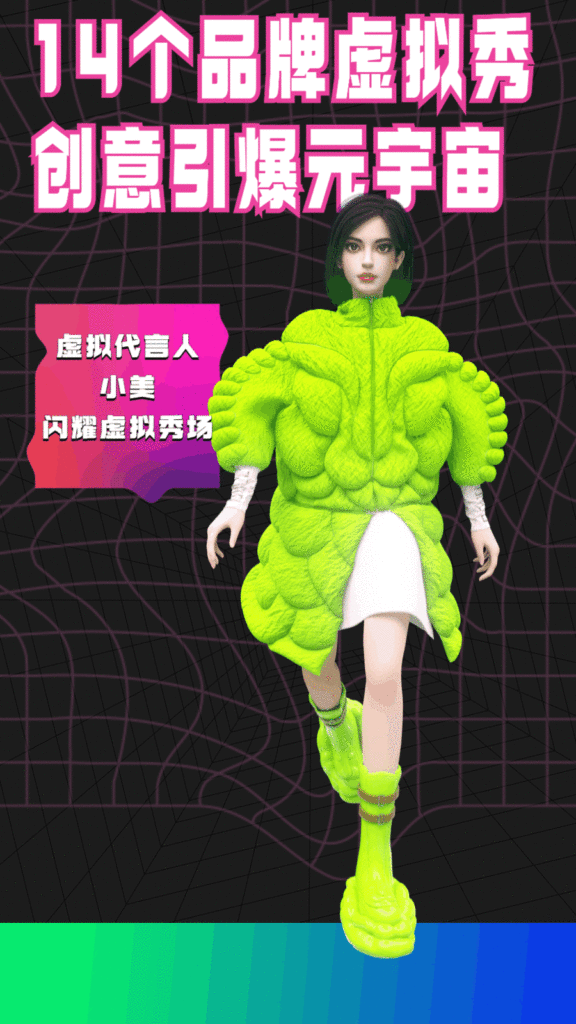 These digital wearables, in the meantime, will also be listed on the digital collectible platform of the event's partner NFT China, available for consumers to "view and collect", in an attempt to leverage two of the hottest trends to gain more public exposure. In addition, fashion influencers will be recruited to try on virtual designs and the hashtag "Fashion Metaverse" has been introduced to encourage public discussion on the rising trend, furthering online engagement.
With such an all-round effort made by one of China's leading fashion bodies, it can be seen that these new technologies continue to take China by storm, especially in the fashion industry. This means brands in the relevant territory who can adapt themselves to the new digital landscape will naturally stand out to their target audience in China.
Join our newsletter