After the London and Seoul locations, the Burberry Streets initiative of pop-ups arrives in Shanghai. Between October 21st and December 31st, visitors can immerse themselves in an English rose-inspired concept space curated by British luxury brand Burberry. Taking over the M+ museum in Changning District, Burberry covers the entire building, nearby billboards, bus stops and buses in contrasting purple – yellow theme colours.
The Burberry Rose pop-up shop blooms inside the building with Burberry's latest AW23 collection, the long-awaited first season by new creative director Daniel Lee, displayed on labyrinthine petal-shaped shelves. Brand ambassador Chen Kun, actresses Tang Wei and Joan Chen, among other celebrities, attended the opening of the time-limited boutique.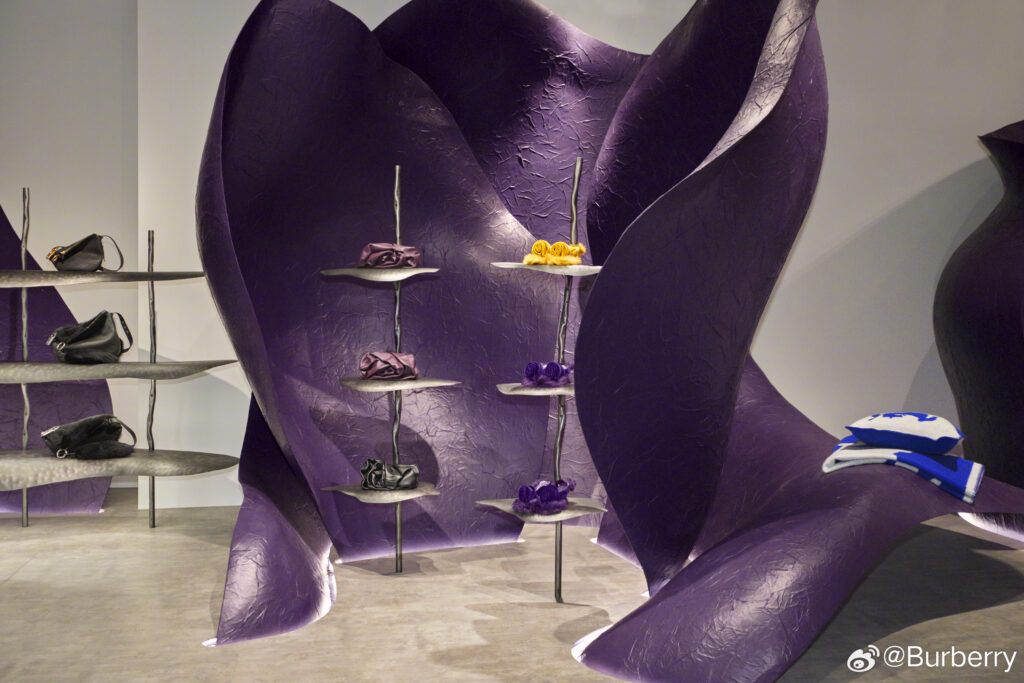 The famous North London down-to-earth eatery Norman's Café is also transplanted to the pop-up space, after the business' participation at the original London location of the pop-up and later the Seoul replica. The Café is known for its homey British cuisine and this time it has brought its famous breakfast sandwiches and puddings to Shanghai. By playing the mini game in the Burberry WeChat mini program, users have the chance to win a free coffee at the café as well.
Burberry is the latest of luxury brands to open pop-up shops in Shanghai this year, after Louis Vuitton, Dior and Fendi. By localising global campaigns to specific cities like Shanghai, brands are able to not only form deeper connection with local consumers, but also gain online interest with the creative ideas from their campaigns.
Join our newsletter