The third China International Consumer Products Expo (CICPE) was a highly-anticipated event that took place in Haikou, Hainan from April 11 to 15. With a record-breaking 320,000 visitors (compared to the previous year's 280,000 guests), the six-day expo was a resounding success.
Among the 3,382 brands from China and around the world that participated in this year's event, major global beauty brands attracted a significant amount of attention from visitors.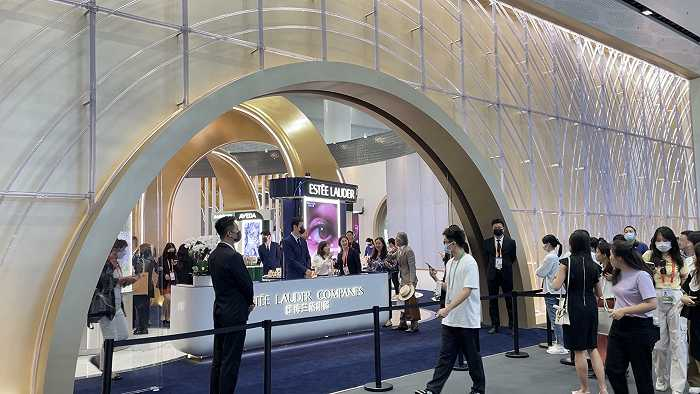 At the Estée Lauder booth, visitors lined up in queues as long as 100 metres during peak hours of the convention. The American beauty brand brought together 14 high-end brands to participate in this Consumer Expo and focused on launching Aveda, a high-end hair care brand that has just landed in the Chinese travel retail market.
Optimistic about the rising trend of travel retail, it has established a new Estée Lauder travel retail office in Haikou, and the world's largest Estée Lauder brand flagship store and La Mer flagship store have also been rolled out in Hainan.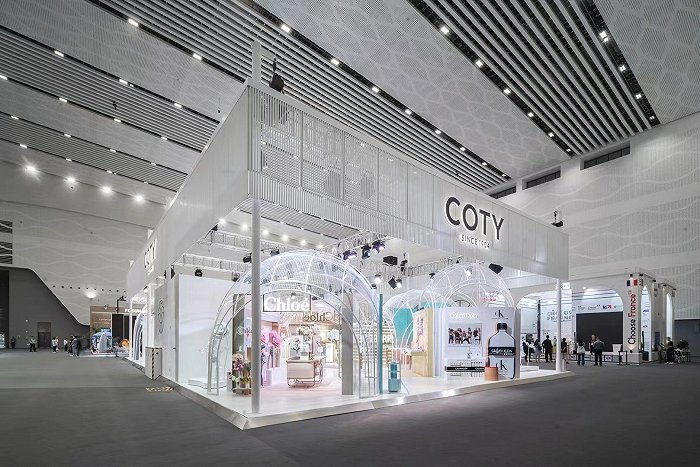 Meanwhile, in addition to displaying its nine iconic brands including Gucci, Burberry, and Chloé, covering skin care, perfume, and make-up, American-French multinational beauty company Coty also launched the new "Royal Face Series" of the high-end skincare brand Lancaster.
In addition, Coty showcased an exclusive preview of its luxury skincare line Orveda before its official debut in the Chinese market this year. To date, Coty has opened 29 brand counters in Hainan and plans to increase the number to 38 in the next fiscal year, including seven stand-alone boutiques.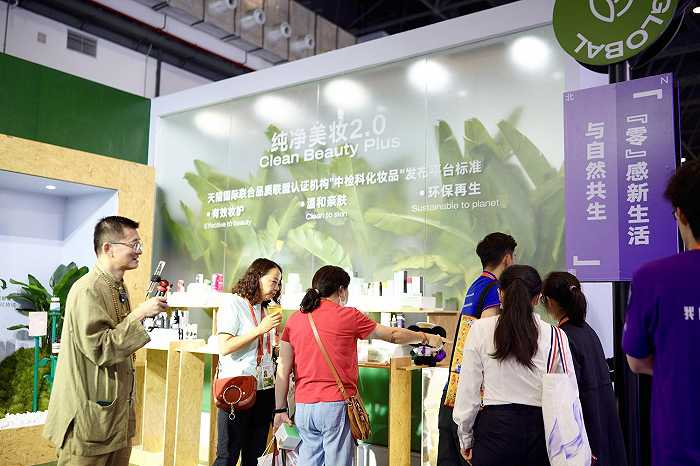 A noticeable trend at this year's Consumer Expo is that large corporations are working harder to embrace the direction of health, sustainability, and clean beauty. For the expo, Tmall Global teamed up with Farmacy, Drunk Elephant, REN, Trilogy and nearly 100 other clean beauty brands from various countries around the world to release trendy new products in the "Eco- friendly" exhibition area of ​​imported goods. Tmall Global also disclosed data that the sales of new brands in the Clean Beauty category increased by 236% year-on-year in the past year.
Hong Kong beauty care chain store Watsons also jumped on the health bandwagon with its "New Health Aesthetic"-themed pavilion, exhibiting more than 100 international products including probiotics for women.
Overall, the presence of these giant beauty brands at this year's Consumer Expo indicates growing confidence in the southern Chinese island's duty-free shops, which garnered a whopping 2.572 billion RMB (373.8 million USD) in sales from the Spring Festival holiday in 2023 alone. Behind the distribution of samples, new products and cosmetic booths is the explosion of China's beauty duty-free market in Hainan Province, which has been aided by the increase of favourable policies that make duty-free shopping more convenient and improve the overall shopping experience for tourists on outlying islands.
Join our newsletter