China's metaverse industry has received another boost following a national plan released on 8 September which has ambitions to develop the country's own metaverse by 2025 alongside incubating up to 5 industrial clusters with "global influence". A range of "practical public needs" including socialising and entertainment are hinted to be at the centre of the futuristic iteration.
Whilst its construction has yet to take shape, the social needs in the digital space have been gathering steam, in particular, amongst China's digitally savvy Gen Z and younger.
The growing traction is reflected in the rise of Soul App, a Tencent-backed social networking app. Touted to be a "Social Metaverse for the Young", the pioneer is gearing up for a public listing in Hong Kong after pulling off approximate 219 million USD (1.6 billion RMB) in revenue in 2022, up from approximate 165 million USD (1.2 billion RMB) the year before and about three times of that recorded approximate 68.30 million USD (498 million RMB) in 2020. In this vein, Dao Insights was joined by two insiders at Soul to uncover the unique charm of the social metaverse.
Sam (Bin Che), Vice President and Head of Product Centre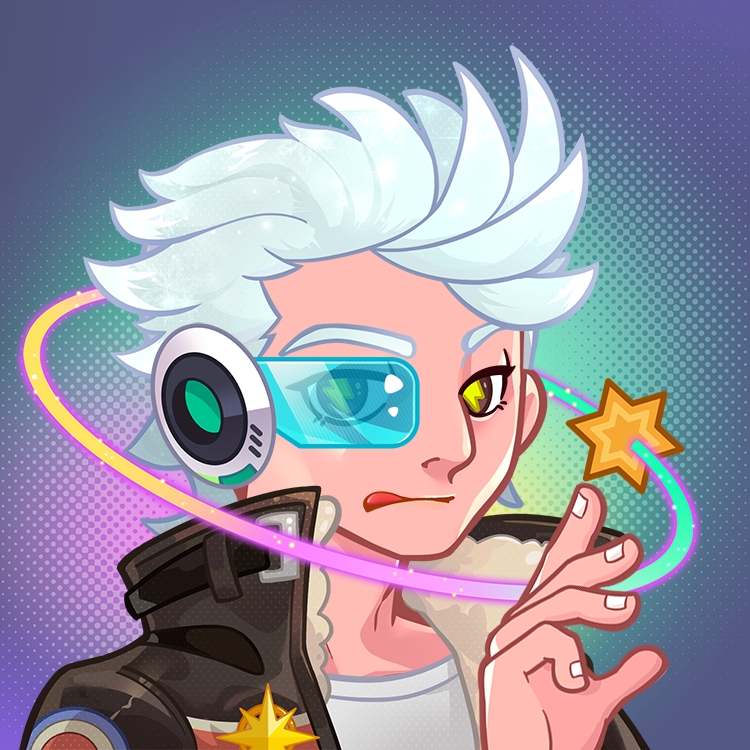 Sam is responsible for the strategic development planning of Soul's products, as well as the formulation and management of product operation strategies. Sam joined Soul's product team in 2020 and has been responsible for the entire business chain, including product function design, value-added commercialisation, innovative thinking in social relationships, and efficient operation transformation. Prior to joining Soul, Sam worked at Tencent from 2013 to 2020.
Amanda (Li Fan), Head of Marketing Centre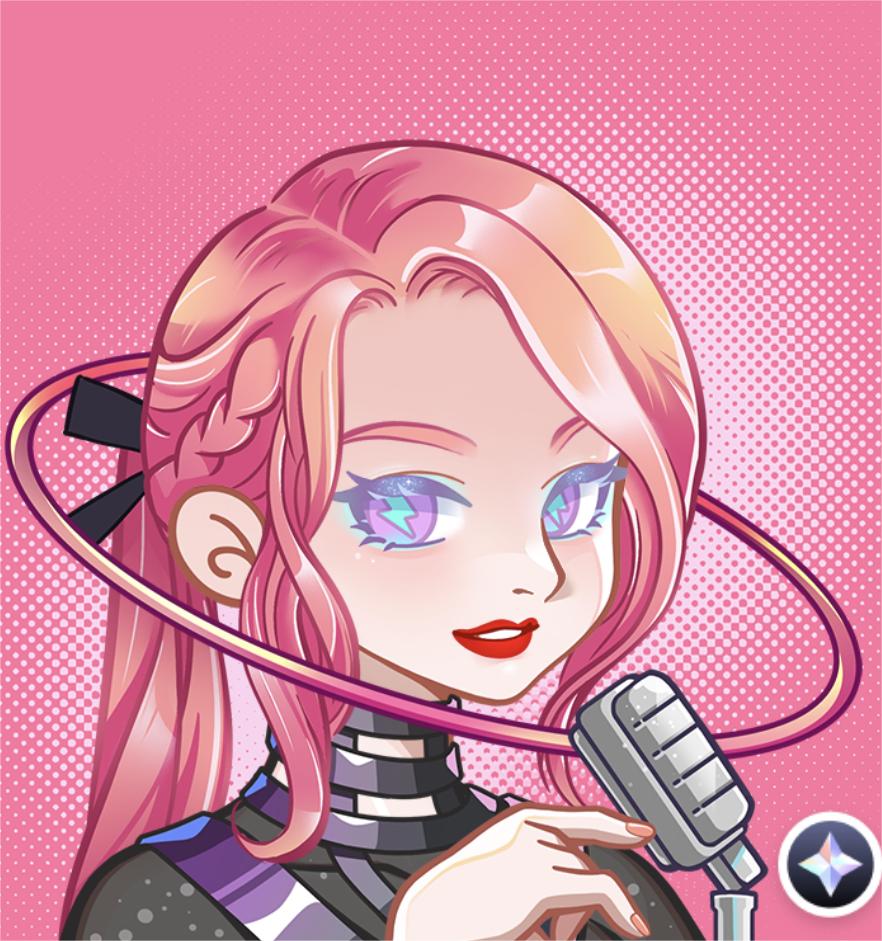 Amanda is now the head of marketing centre, leading Soul's brand management, public relations and visual creation teams. Before joining Soul, Amanda worked for Xiaohongshu App, Master Kong, PepsiCo (China) and other well-known Internet and FMCG enterprises.
Could you please introduce Soul's user persona?
Amanda:
2023 is the 7th year since the birth of Soul. With the vision "May there be no lonely people in the world", Soul strives to be a social network for young generations through gamified product designs. As a result of such a positioning, Soul saw 30 million MAU (monthly active users) as of 2022. Of which, nearly 80% fell under the Gen Z cohort, which means they are Soul's core users.
Gen Z is regarded as "a lonely generation" as most of them are an only-child, myself included being born post-85. While facing pressure from study and work, they also lack company. So compared to their elder generations, they need more emotional companionship and value empowerment. They need someone there to listen to them, someone who can give their attention.
When converting such an emotional need into social networking applications, the feature of swiping left on a profile or swiping right to couple up, and simply finding a partner is not enough to fulfil Gen Z's emotional demands. There are some psychological needs that must be addressed. That's the gap that Soul aims to fill, by creating a space to help those demographics to connect with like-minded people while having some interesting digital experiences.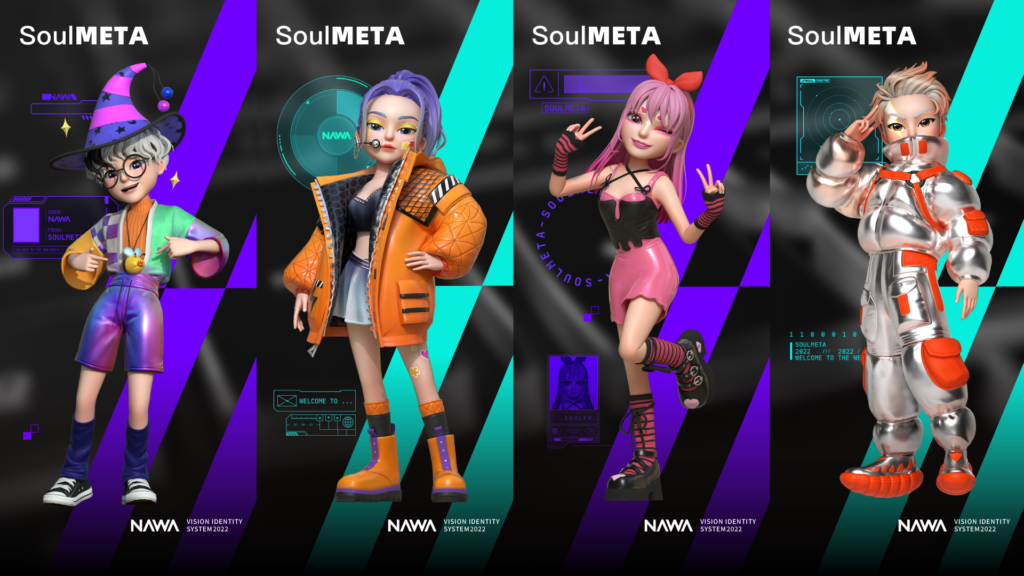 This has been done through practices such as adopting digital avatars, the "soul matching" process, audio partyrooms and interest groups as well as socialising-oriented online games. All functions are based on the inner demands of the young generations, which I think is partly what young people appreciate Soul for.
Soul aims to be a "Social Metaverse for young people". Could you explain what it is like inside Soul's "social metaverse", and why does it appeal to young Chinese?
Sam:
Back in 2015, we realised the limitations of traditional social media such as Qzone (Tencent's social networking website) where you share a post but there may be no response; and Weibo (China's equivalent to Twitter) which is more of a space for celebrities and influencers with large followings and traffic for UGC (user generated content) is narrow. So, there is a blank space around the wider ordinary group of people, where individuals can express themselves and find a sense of belongingness, which gave inspiration to the creation of Soul.
Soul wanted to enable an authentic and inclusive virtual space where young people are encouraged to express their own emotions based on common interests while building up spiritual links.
When users register on Soul, they will be invited to do a "Soul test", where we can group people into different "planets" through 5 quick questions. Different planets represent different personas of users. This is on top of features which allow users to add some tags for themselves. Based on this information and with the assistance of an AI-powered relationship recommendation engine called "灵犀" (líng xī, or intuitive connections), users can further build their relationships at a later stage.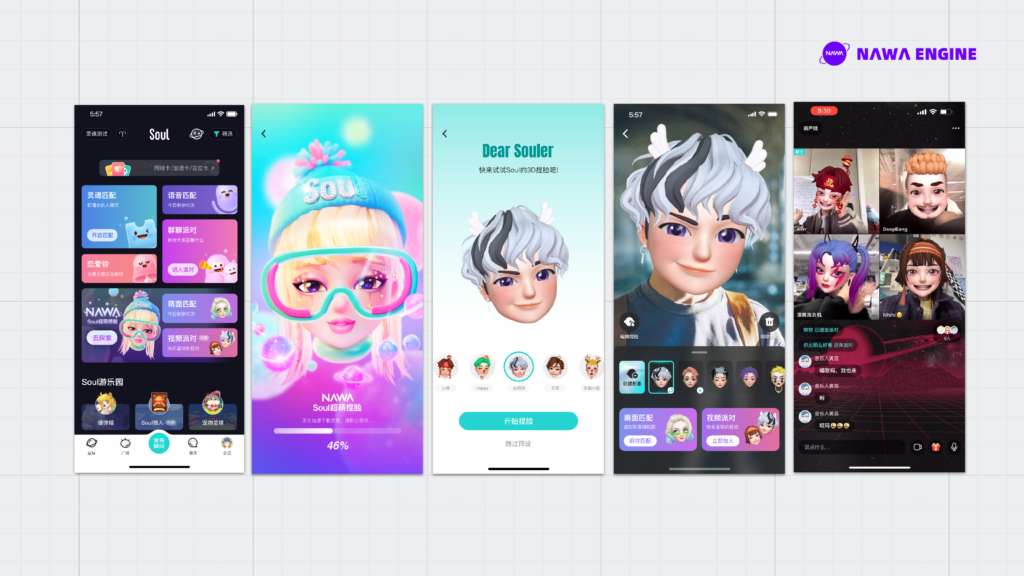 Once users enter the virtual world, they can customise their appearance and participate in different activities such as content square, interest groups and audio party rooms, and look for like-minded people. During this process, they are also producing content including rooms they created and posts they shared, which can all be spread through the decentralised mechanism. As such, they will be able to interact with kindred spirits in those scenarios. At least 87% of shared posts in Soul were replied to at least once as of 2022, enabling emotional expressions of everyday ordinary users to be seen and to resonate with others.
Overall, I think what appeals to the young generations is the innovative product design and novel technologies coupled with the concept of an interest-based socialising mechanism, which creates a strong sense of belongingness for users.
How do you think Soul's virtual world is different to alternatives such as Tencent's Super QQ Show, or the once hyped metaverse-like app Zheli?
Sam:
We saw tech giants stepped up the development of metaverse last year, with a focus on virtual human beings. However, we think metaverse and virtual humans, in essence, are two separate things and the employment of virtual beings does not mean the creation of metaverse. Metaverse is a more complex concept including more elements with "decentralisation" and "customisation" at the core, and virtual beings are just a small fraction of the digital world.
While Super QQ Show has been a source of inspiration to Soul, QQ's digital creation is largely based on relationships amongst people who already know each other. Whereas Soul extends the digital practice of socialising to include strangers. Although both QQ and Soul tap into the metaverse, the way we engage users is totally different.
Zheli, on the other hand, managed to disrupt the market through innovative gamified activities, which coincides with the design of Soul. But Soul sets itself apart by pivoting towards a new way of catering to the need for establishing interpersonal connection and socialising by sticking to our core values, which are decentralisation, virtual identity, emotional touch and user-driven content creation.
Do you observe that there is continued appetite for a "social metaverse" amongst China's young people? Why is that?
Sam:
The term metaverse originated very early on, however, it was only realised in recent years because of a breakthrough in technologies. I believe such an idea will see deeper growth in the future. Even though in recent months, we've seen the sensation around metaverse start to slow down, I believe such a concept will continue to exist. In fact, this is just the beginning of metaverse.
With the rise of AIGC, which pushes the development of hardware and algorithm, it will also facilitate the advancement and progress of the metaverse and relevant products, as well as a wider recognition of the concept amongst human beings.
Inside Soul's digital world, users interact with each other through virtual avatars while common interests are at the core of establishing relationships. Could you explain why Soul adopts the mechanism of virtual identity and how does it ensure mutual trust in socialising in the virtual world?
Sam:
As mentioned earlier, one of Soul's most important values is to enable a "decentralised" interaction amongst users. We want to focus on the "essence", or internal traits, of individuals, and allow relationships to be built upon interests, in other words, "soul friends". Whereas gender and appearance are less relevant. In Soul's world, virtual identity is merely a medium of expression and a symbol of endorsement of interest-based socialising.
Meanwhile, we found that today's younger generations don't think real-life images are the best way to express themselves. This is reflected in their choice of profile photos for their accounts on apps like WeChat (Tencent's messaging app), using animals or artwork of various genres to demonstrate their personalities. That's why we think real-life images may not be essential in their socialising journey. Instead, how to enable them to showcase their interests or even allow them to break away from their physical realities, therefore, participating in socialising activities without any pressure, is the direction we want to explore.
Amanda:
While the mechanism of interest-based socialising itself provides the basis of trust amongst users, the platform also introduced a series of measures to ensure the trust. Soul has been continuously enhancing the platform's encryption and privacy protection policies. There are also other policies in place in response to concerns over "inappropriate" language or online behaviours. For example, earlier this year, we initiated the "Social Etiquette Points" system, which encourages users to report any inappropriate activities. Reported individuals will be subject to a points deduction, which will further limit their ability in future socialising activities.
As an extension of the continued efforts in improving mutual trust, we also recently introduced another tool known as "Rotten Tomatoes". Users can throw a "rotten tomato" at someone who has broken the social etiquette rules. The person who was hit will have their points deducted. So, this is a playful and funny way of 'retaliation', which is also well received by young people.
Through these measures, we also want to deliver the message that although we are socialising in the digital world, social etiquette and moral rules remain crucial.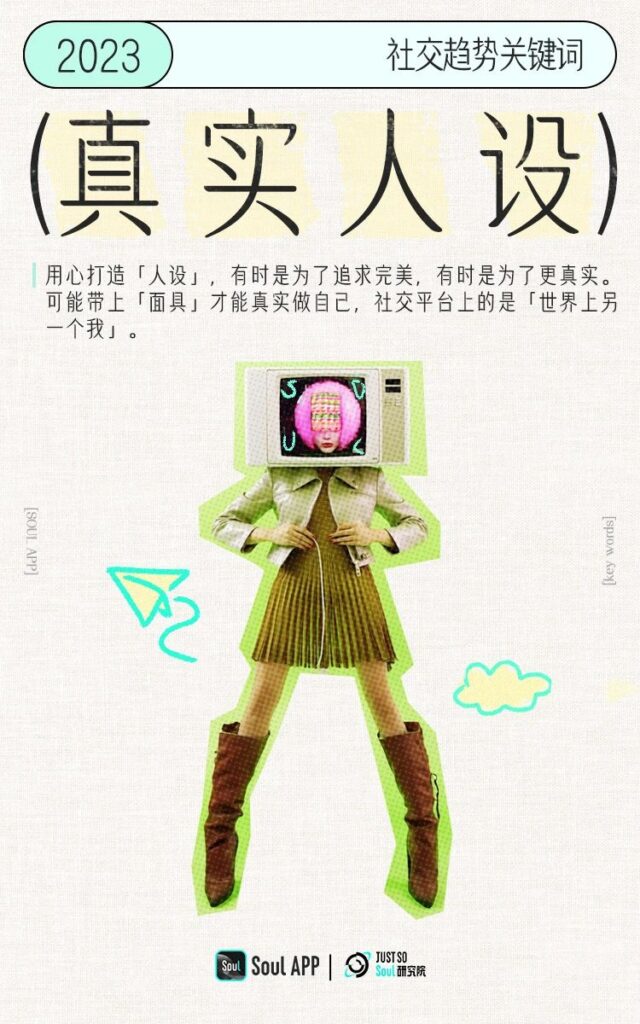 What are the key social behaviours of young users observed in Soul's digital world?
Amanda:
Authentic persona
In late June, Soul published Soul App's 2023 Social Media Keywords, where we identified 10 keywords. And I'll share some of them here. The first one is the authentic persona. It's quite common that young people like building a "persona" for themselves when they post on social media, using tools like filters, or beauty enhancers. But what's interesting is at the same time, there is a growing tendency of anti-filters amongst these young people, which shows a shift towards a more genuine expression. They focus their attention on their mental status apart from their physical appearance, which is also why we think young people choose to come to Soul to socialise. They want to share content that doesn't need to be intentionally fine-tuned and so they receive real responses.
Selfcare
Young Chinese now pay more attention to their own mental and psychological demands and refuse mental burnout. Such a trend has been evidenced in over 200 million views of the topic "Love Yourself" on our platform. This means they are looking for voices that respect and echo their own values. And when they can find those voices, they are also more likely to establish a relationship with those people.
Going mad
Young people are seeking places to vent and release pressure or other negative feelings. In response to such a demand, we launched a new feature, which is basically a karaoke room where singing skills are irrelevant, and all songs are welcomed. Being out-of-tune has become a remedy for stress and even draws in a huge number of shares. This just shows how much young people are in need of an emotional outlet.
Find Dazi (搭子dā zi; buddy)
Dazi originates from the Shanghai dialect, which used to refer to partners playing mahjong. The term itself reflects the demand for interest-based relationships. For example, Fan Dazi (meal buddy), suggests a shared love of food. So, to find a "Dazi", in essence, is a process where they seek to maximise their happiness through connecting with like-minded people.
As Soul is at the pre-Hong Kong IPO stage, what kind of novel experiences does Soul plan to bring to users in the coming 3 to 5 years?
Sam:
Last in response to the growing appetite for virtual human beings, we have introduced new 3D avatars accompanied by a series of virtual tools and scenarios. From this year, we have been doubling down investment in AIGC research and development. This will facilitate not only establishing relationships amongst users and maintaining such relationships, but also assist the growth of content creation and community building. For example, what we have been working on is AI-powered singing, where users can share synthetic singing voices that can imitate their own voices in just 30 seconds'.
In future, Soul's innovative efforts will also be centred around AI technologies, enabling more scenarios that allow users to express themselves and socialise with others in an easier and freer way. Soul distinguishes itself with a combination of socialising and community functions, the two aspects will also be placed at the forefront of all our future developments.