ByteDance's TikTok and Douyin earned more than $102 million through the App Store and Google Play Store in July. According to Sensor Tower Store data, revenue increased by 8.6 times, compared to the same period in 2019.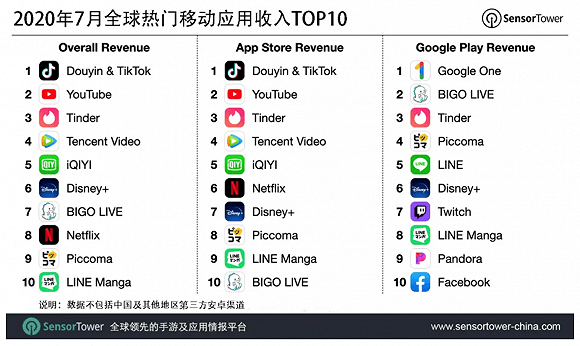 Short-form video platform TikTok gained popularity amid COVID-19 and became the most popular non-gaming app as people were faced with lockdowns at home. 
However, it's the Chinese market which is really making the big bucks – 89% of ByteDance's revenue was from Douyin, trailed by the American market which accounted for 6%.
Trump has given ByteDance until September 15 to sell its US operations and said yesterday that the US government should receive a "substantial portion" of the sales price.
Read more TikTok news: Microsoft considers taking over US TikTok as Trump threatens ban
Douyin (China's TikTok) attracts users interested in film content
Join our newsletter