On August 31, Italian fashion house Prada announced the winners for its "Action in the Year of the Tiger" art contest with a special exhibition open to the public in Shanghai. From August 31 to September 18, visitors can drop by free of charge and take a gander at the selected 20 works of art on display.
Located at Prada Rong Zhai, the exhibition showcases each selected work of art in a digital way, with collages of images and videos displayed on large screens and mounted on brass-coloured metal fences.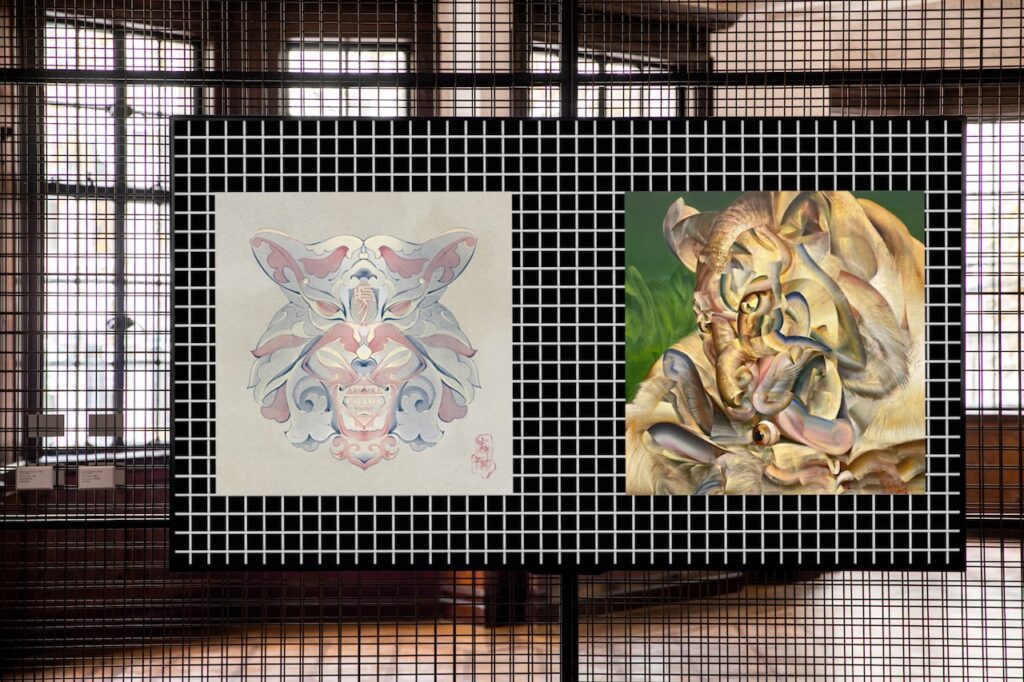 To further promote protection of this endangered species, Prada will display footage of wildlife taken by the infrared camera lens of Siberian Tiger and Leopard National Park and invite experts to discuss ways in which companies from different industries can contribute to the environmental protection of endangered species.
Apart from the exhibition, Prada made a generous donation to China Green Foundation's "Walking with Tigers and Leopards" project to protect wild Siberian tigers. The luxury brand also co-produced the documentary "Take a Trick" with GQ which was shot in the habitat of wild Siberian tigers. Brand spokesperson Cai Xukun, Chun Xia and brand ambassador Ma Long all participated in the film project.
Now more than ever, Gen Z and millennial consumers in China are more aware of climate change. Therefore, they place greater importance on protecting nature and are more inclined to buy sustainably-produced products. According to PwC's June 2022 Global Consumer Insights Pulse Survey, 34% of Chinese consumers "often" or "always" agree that a business's environmental actions influence purchase behavior, compared to 29% in the US.
By creating an exhibition and putting its winners on display, the Italian luxury brand reminds consumers of its dedication to its sustainable efforts. Moreover, the campaign kills two birds with one stone as it not only engages its young consumer demographic but it also serves as a PR event that bolsters brand transparency and loyalty.
Join our newsletter