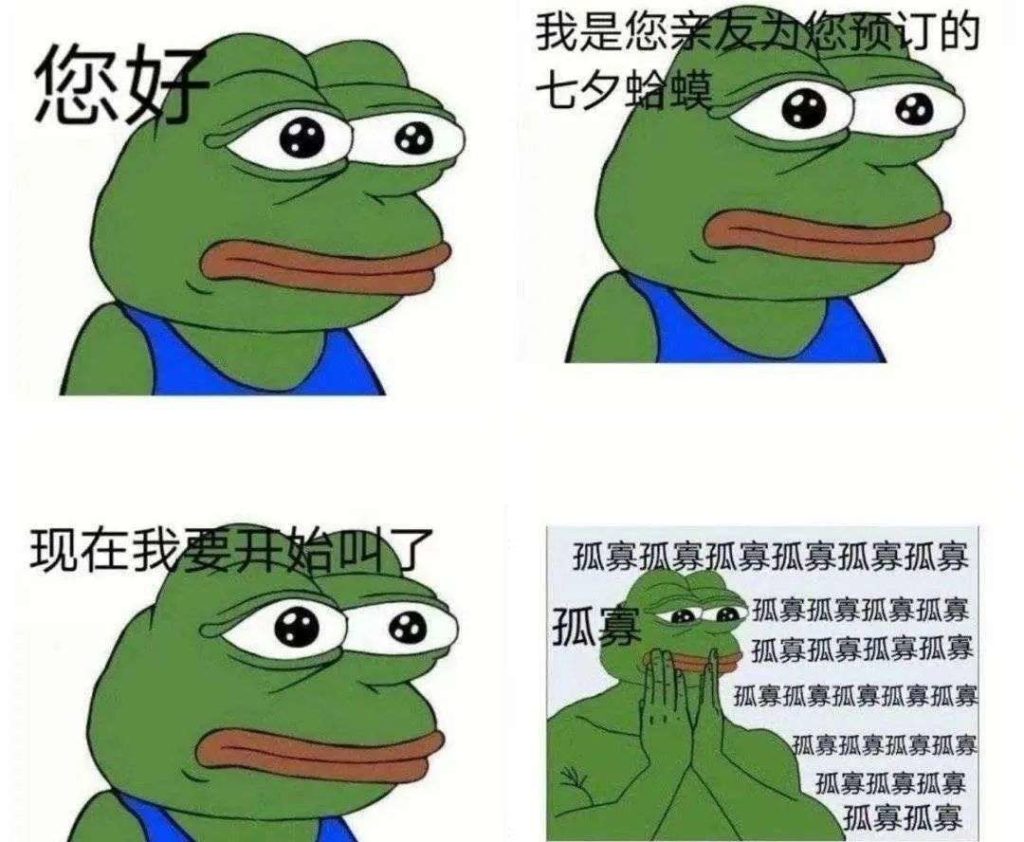 New to this year's Qixi festival (Chinese Valentine's Day) which took place yesterday was the "Qixi toad". Many singles received messages via WeChat with the sound that a toad makes or "ribbit" in Chinese – "孤寡"(gugua).
Why ribbit?
Well, 孤寡 "gugua" also means alone in Chinese. Therefore, many people ordered "Qixi toads" to their friends who were single by sharing their WeChat ID to the "Qixi toad". The recipient received a WeChat message saying "HelIo, I'm the Qixi toad that your friend ordered", followed by the toad singing "gugua gugua gugua" and wishing them a Happy Chinese Valentine's Day. However, the sender of the "Qixi toad" was anonymous to the receiver.
The initiative earned 100,000 RMB in just one day despite an order costing as little as 2.8 RMB for a message, 7.7 RMB for a message and stickers, and 18.8 RMB for a personalised message.
Qixi has expanded from a lovers celebration to a shopping festival, but the "Qixi toad" marks a different way for single people to celebrate Chinese Valentine's Day!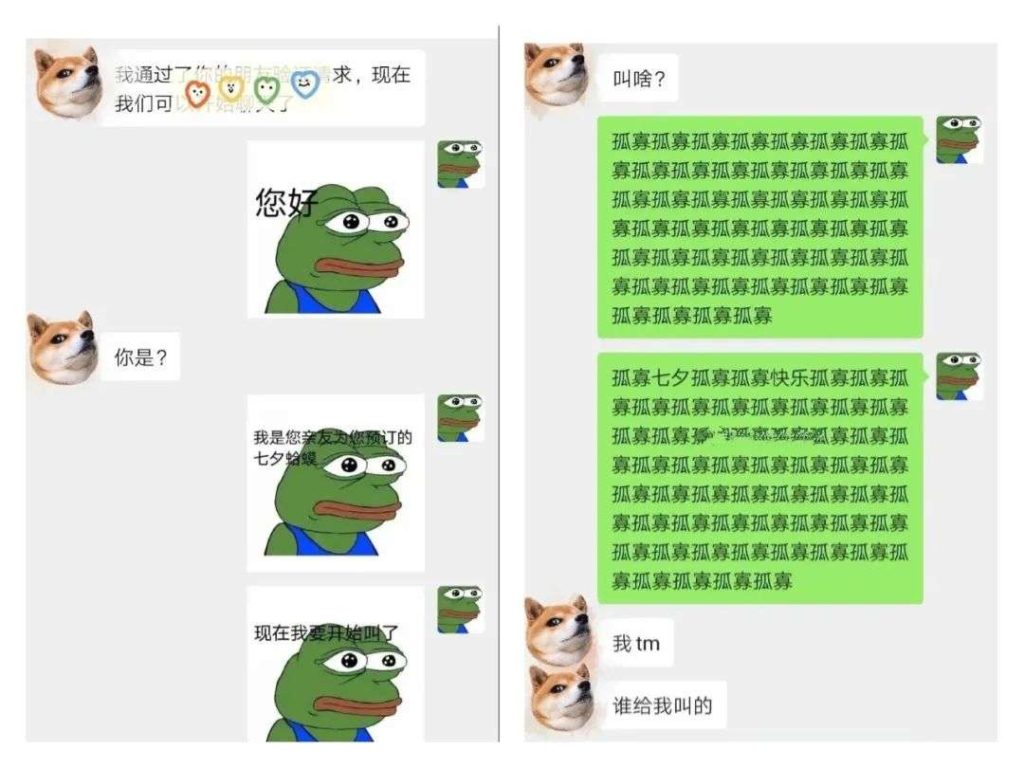 Check out Balenciaga's "tacky" Qixi campaign and D&G's Qixi campaign with virtual models.
Join our newsletter