Once again Prada has created another buzz on Chinese social media, by dressing up four Chinese Olympic medallists for its Spring/Summer 2022 series. The collaboration is also part of the online campaign produced by the American-Chinese media mogul Hung Huang for Chinese Tik Tok Douyin, a further step to increase the brand's online presence in China.
It features Gong Lijiao (the shot-put gold medallist at Tokyo 2020), Li Zhixuan (marathon runner), Xiong Dunhan (national water polo player), and Yang Shuyu (basketball player and bronze medallist at Tokyo 2020).
The collaboration came just weeks after the Italian fashion brand announced Ma Long, the Chinese table tennis player, and multi-time Olympic champion, as its brand ambassador ahead of the brand's Autumn 2022 for menswear. This shows a swift shift by Prada, from entertainment celebrities to Olympians amid continuous government crackdowns on the entertainment industry in China.
The change in strategy followed the fall of Prada's former brand ambassador Zheng Shuang, who earned the name of the most short-lived brand's spokesperson in China. As Prada cut ties with the celebrity just 8 days after the announcement of the collaboration, amid a national backlash against the actress, due to a highly publicised child dispute. Celebrity scandals as such have become a concern widely shared by brands, especially global labels like Prada, who want to leverage the popularity of Chinese celebrities in China's young consumers. But this practice also put their brands' reputation at a higher risk with the entertainment industry under closer regulatory scrutiny.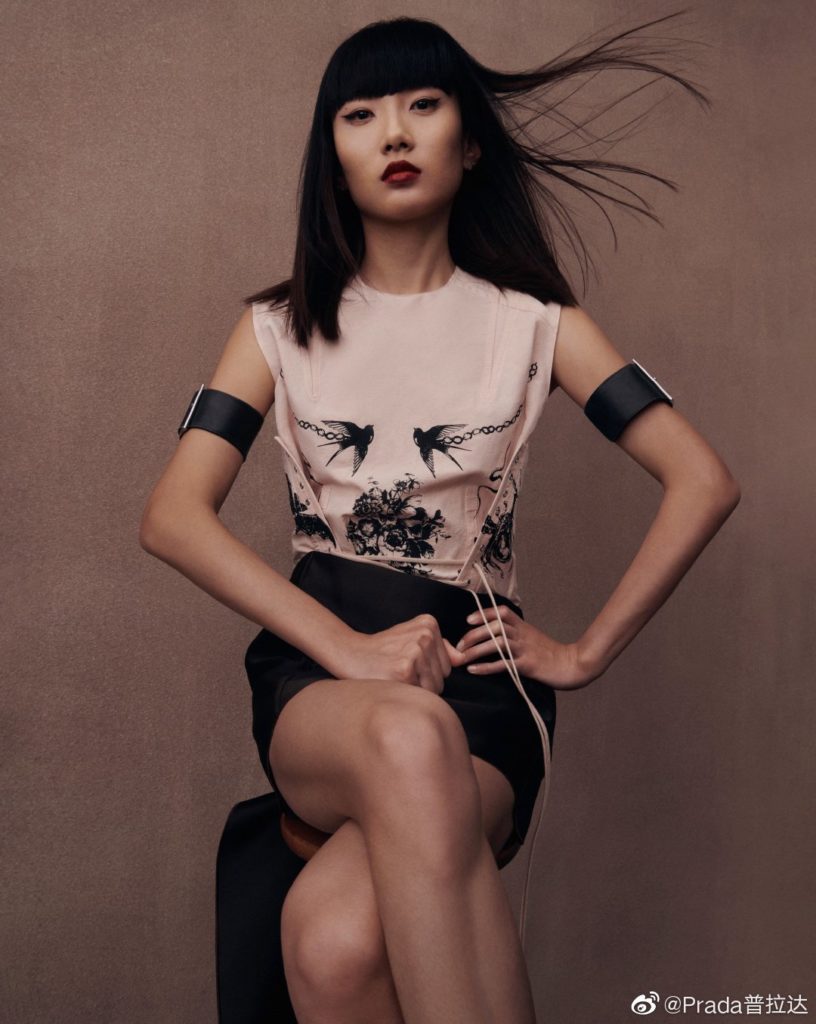 In the meantime, this is a timely move to tap into China's growing national pride in sports, which sees athletes turn into the nation's heroes, with the push of the Chinese government in building up a sporting nation. As a result, athletes have become sought-after by brands at home as a safer alternative to traditional celebrities and the influence they have within China only grows as the Winter Olympics gets closer and closer.
Prada has also won some extra brownie points by featuring these athletic models, whose appearances probably don't fulfill the traditional standards of brands' models, showing bravery and diversity that consumers have responded to well.
Take the outfit tailored to Gong, instead of going for a loose style, the rather tight playsuit is praised to have broken the stereotype that fashion is exclusive to models who are slim. Such tailored clothes for these athletes have also been viewed as an act of being inclusive and empowering female consumers who have a chubby figure to be more confident in their bodies, an additional gain that adds to the brand's value, therefore, a more effective way to win over their target audience in China.
Read more:
Join our newsletter