French luxury powerhouse Louis Vuitton has unveiled its first store in Sanya, signalling its ever-deepening commitment to China's booming travel retail sector.
Situated within the CDF Sanya International Duty-Free City Phase II, the store enjoys proximity to the picturesque Haitang Bay. This location not only offers a premium shopping experience but also marries the brand's chic fashion aesthetics with Sanya's captivating tropical ambience.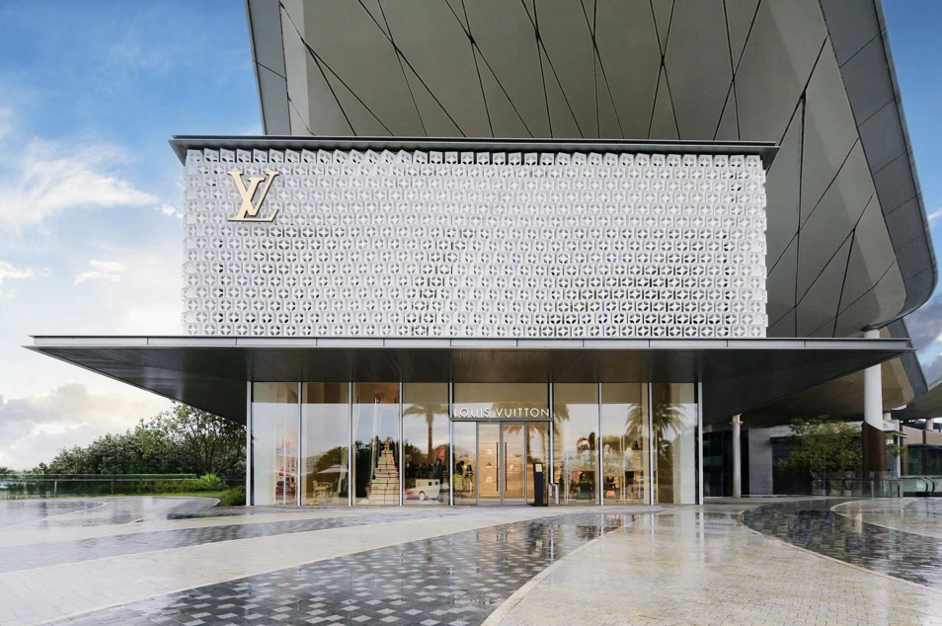 Spread across two spacious floors, shoppers can expect an all-encompassing Louis Vuitton experience. From women's and men's apparel to leather goods, travel essentials, and the brand's Art of Living series, there's something for every luxury enthusiast. A notable highlight is the store's specially crafted designer furniture, which embodies the brand's unique blend of art, product, and spatial aesthetics. Louis Vuitton expressed its vision for the store as a meeting point of art and travel.
Louis Vuitton's recent expansion to Sanya is poised to capitalise on the area's reputation as a tourist hotspot with duty-free shopping advantages. In fact, the China Duty-Free Group (CDFG) has already generated almost 70% of its total revenue from the Hainan market, and the revival of tourism in China is further boosting this trajectory.
Going forward, Sanya Haitang Bay Phase II is expected to propel an increase in the company's market share as well as its brand tenants. Though local resources have set the stage for upscale enterprises, intense rivalry among competitors is anticipated. Brands that can skillfully harness the unique geographic traits of the region to boost their allure stand to gain a competitive edge in the rejuvenating industry of this highly sought-after market.
Join our newsletter