Disney has installed its first home furnishing store in China in its themed resort in Shanghai, welcoming visitors from 15 July according to an official announcement through its WeChat account.
Known as "Disney Home", the blue double-story shop offers Disney-branded small household items. From the Mickey Mouse blue and white porcelain series to kitchenware featuring its beloved Duffy, and tableware retelling the classic story of Alice in Wonderland, the range creates a cosy home ambiance that is flavoured by fairy tales that Disney is synonymous with.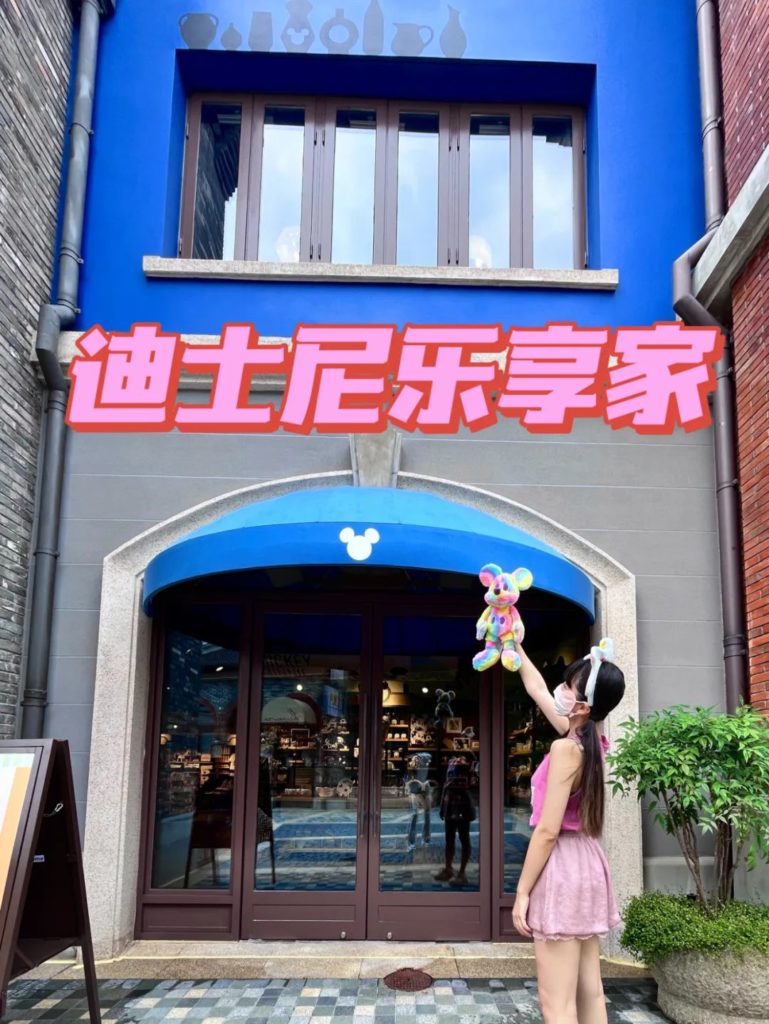 Meanwhile, the store space has been decorated with life-size Disney characters, which has become a hotspot for photo opportunities, therefore, further leveraging its rich IP (Intellectual Property) assets including LinaBell, who once sparked a buying frenzy thanks to the young Chinese who cannot resist adorable playthings. By doing so, it builds up an immersive visiting environment that enhances overall consumer experience, while bringing about a new stream of revenue through monetisation of its owned IPs.
The opening arrives just two weeks after the reopening of the Disneyland Park on 30 June after three-months of stringent local COVID lockdowns. It allows the company to tap into China's summer vacation season where schoolchildren are ready to embrace the summer holidays and graduates are seeking to celebrate the end of a crucial life chapter, meaning an increased likelihood of drawing in visits.
It is reported that visitor interest soared following the authority's announcement, with searches for "Shanghai Disneyland" surging 6 fold on one of China's biggest online travel platforms Ctrip. The nation's enthusiasm for the entertainment destination is reported to have pushed the city to become one of the most sought after amongst China's eager tourists, and surrounding hotels were also in high demand amid the sensation.    
It can be seen that Shanghai Disneyland remains appealing to locals as well as visitors across the rest of the country. With the timely addition of Disney Home, the company can capitalise on its existing resources to draw in more footfall, while also enriching the overall visiting experience for consumers.
Join our newsletter