The China (Shenzhen) Comprehensive Development Research Institute and the British think tank Z/Yen Group have jointly released the "29th Global Financial Center Index Report (GFCI 29)" .
Asian cities made up over half of the top ten list. New York topped the list, while Shanghai ranked third, only one point behind London. Hong Kong rose to fourth, just tailing Shanghai, while Singapore and Shenzhen ranked fifth and eighth respectively.
The Global Financial Centers Index scores and ranks the financial technology of 105 cities in the world. China and the United States dominated the list, reflecting the two countries' emphasis on financial technology.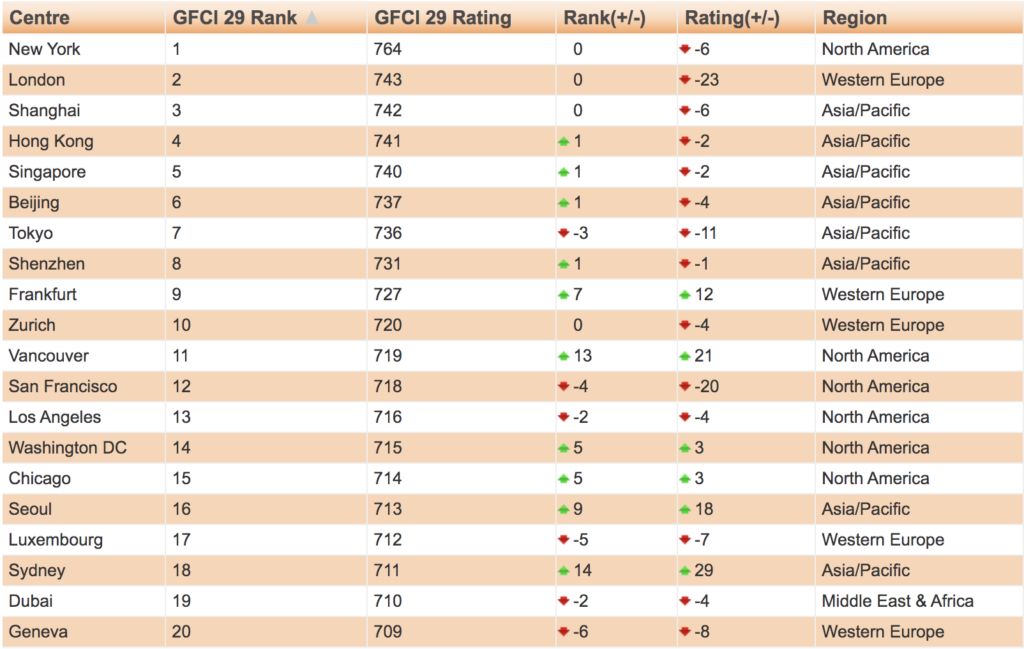 Read more:
Join our newsletter