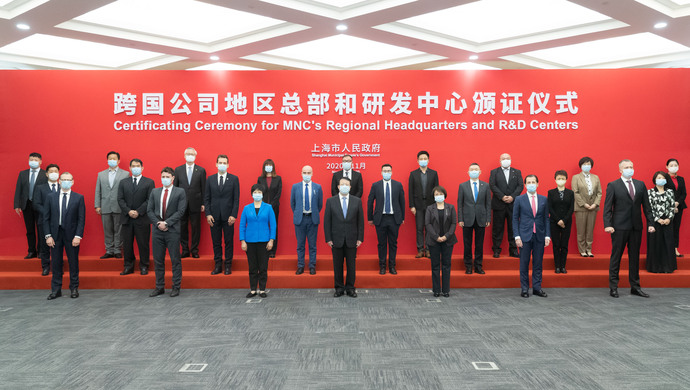 Shanghai has always been an important base for international companies and will now become home to regional HQs for 30 multinational companies and 10 research & development centres. The announcement was made on November 19 when the mayor of Shanghai Gong Zheng issued certificates to the companies involved.
Companies to open headquarters in Shanghai include:
Oriflame Holding (beauty and personal care products) from Switzerland
Wyeth (pharmaceutical company) from US
Pandora (jewellery company) from Denmark
MAN Group (a supplier of trucks, buses, and vans) from Germany
More and more companies are realising the potential of the APAC region and using Shanghai as their base due to its status as a global financial centre and an innovation hub for research and development.
Currently, Shanghai contains the regional headquarters of 763 multinational companies and 477 research & development centres. These include Coca Cola, Japan's food manufacturer Meiji Dairies, the world's largest foreign exchange company Travelex Group and New Zealand's Fonterra (the world's largest exporter of dairy products). Between January and October, Shanghai's utilisation of foreign capital surpassed $17.179 billion, a 6.2% increase year-on-year.
Shanghai is continuing to develop its supportive policies and high-quality services for multinational companies to attract more to develop a base in the city.
Read more about Shanghai:
Join our newsletter