Xiaohongshu's advertising has been pushed to the forefront of public opinion recently, by an article titled "Xiaohongshu's display advertising on Hupu sells female users' photos to men as free porn".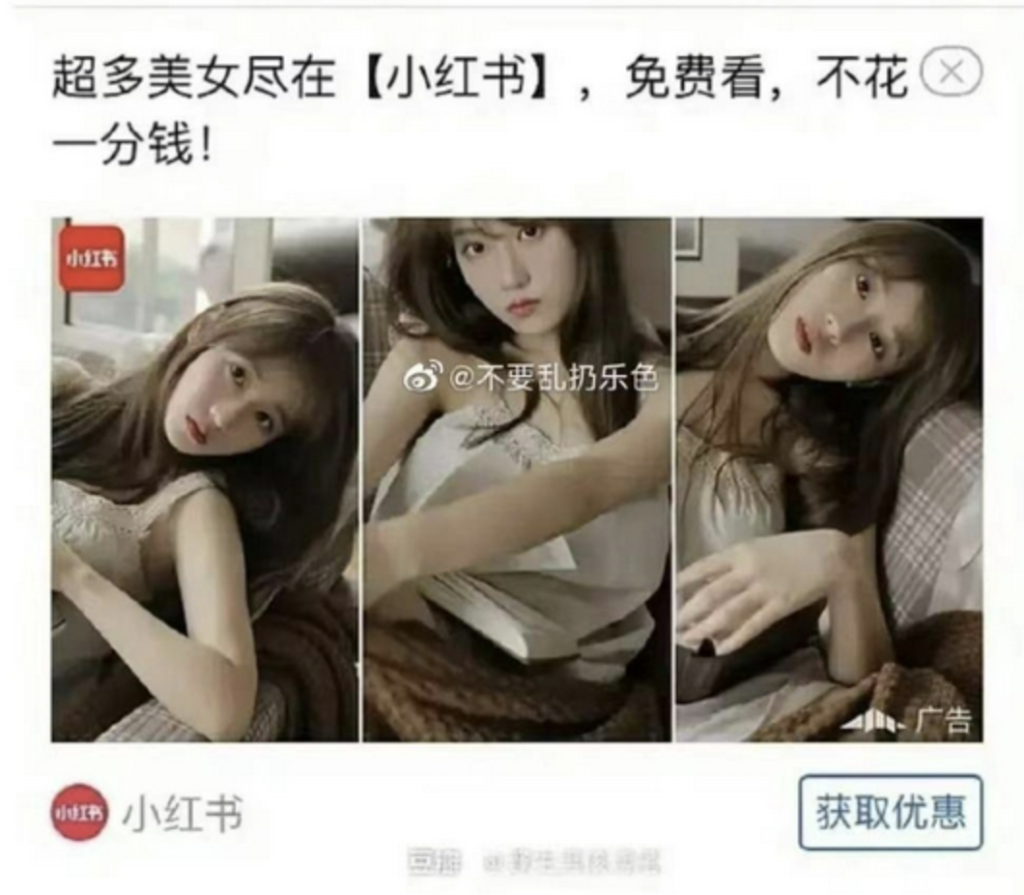 This article has been widely spread on the Internet. It included a screenshot of the controversial advertising content that reads "find plenty of beautiful girls on Xiaohongshu, free of charge" and was illustrated with a tempting girl's photo. To give a bit of background information – Hupu is a popular sports commentary and news platform, also known as the Chinese straight men's base camp. The advertising that portrayed girls from a sexual angle was clearly targeting straight men in China, where pornography is officially banned on the Internet.
This seemingly smart move offended female users who do not post to look sexy on Xiaohongshu. The broader public in China also criticises this female-dominated app for disrespecting women.
Xiaohongshu reacted fast – apologised and responded in a comment saying that "the advertising was a misconduct of a third-party agent from last December. We have immediately removed the content and terminated all future cooperation with them". In the comment, Xiaohongshu emphasised their determination to tighten content control and vowed to never let such a ridiculous thing happen.
Nevertheless, this was not the first time that Xiaohongshu was in controversy over the past month. This popular social media platform has twice been on the hot search list of Sina Weibo, one of the biggest social media platforms in China.
The first time was under a discussion of "Xiaohongshu deletes 70 articles that violate regulations on Buddhism", with 140 million views; the second time, it was under the topic of "the photos of attractions on Xiaohongshu are totally different from the reality", hitting 380 million views.
Although each time, the company apologised and acted instantly, the users are likely to approach the platform with a different mindset – being more selective and suspicious. Apparently, there is a need to rebuild confidence and trust with the users; it is not only a task for the platform but also the content creators.
Read more:
Join our newsletter