As of March 2, the Chinese social media platform Xiaohongshu has begun allowing screen opening ads to link directly to Taobao or by simply clicking on "jump to third-party page or application".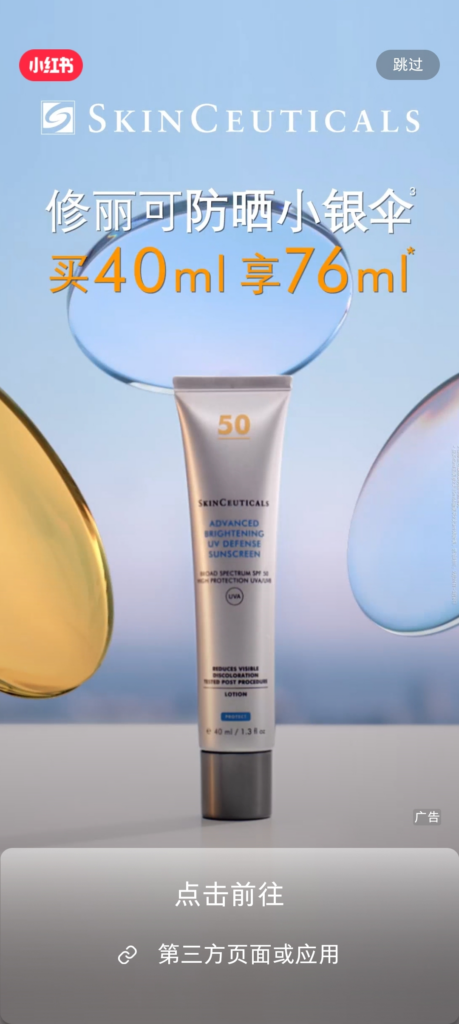 However, Xiaohongshu's open-screen advertisements are not automatically part of Xiaohongshu's commercial products. Brands need to manually place orders through Xiaohongshu's corresponding personnel in order to launch open-screen advertisements.
According to a source related to Xiaohongshu, "Only during promotional activities can brands create the direct jump to external links through Xiaohongshu open ads."
The move comes nearly one month following Taobao's merger with Tencent's WeChat, which has now added Taobao advertisements and links to the bottom of its platform's articles to boost its partner's sales.
Home to more than 150 million active users, Xiaohongshu remains one of China's most popular trendy and influential social media platforms that can help brands boost their presence in the Chinese e-commerce market. As Xiaohongshu continues to expand and grow, it has seen several updates including the recent implementation of a short video page in lieu of its shopping page as well as the launching of its official web version in early February 2023.
Join our newsletter