On 6 July 2021, almost all WeChat accounts run by LGBTQ+ groups at universities and high schools were suspended and removed from the platform without warning. Their content was blocked and accounts now appear as "unnamed WeChat account". 
If users try to view the WeChat official account pages, they receive the message: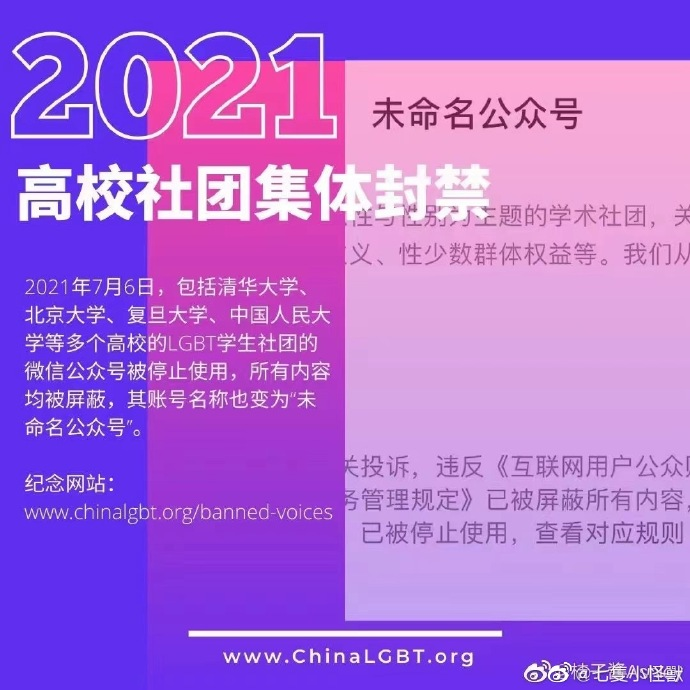 The accounts' removal represents a tightening of freedoms for sexual and gender minorities in China. The combination of student clubs and grassroots organisations had tens of thousands of followers in total. "恰帕斯东风Radio" wrote a WeChat article listing all the WeChat accounts that had been banned, which has since been removed. The author wrote:
Weibo also removed the hashtag "#unnamed WeChat account" (#未命名公众号). Yet, netizens still showed support for the LGBTQ+ community through the lesser-known hashtag "#tonight we are all unnamed WeChat accounts" (#今晚我们都是未命名公众号) which has only 22,000 views.
Read more:
Join our newsletter