Further security investigations into ride-hailing platform Didi has resulted in 25 apps which are operated by Didi Global being removed from app stores earlier today. These include Didi Enterprise and Uber China.
The Cyberspace Administration of China announced that the apps in question have violated laws and regulations by using personal data information that was illegally collected by Didi. The cyber regulator ordered app stores and platforms to remove the 25 apps. It also instructed operators of the apps to comply with data protection regulations.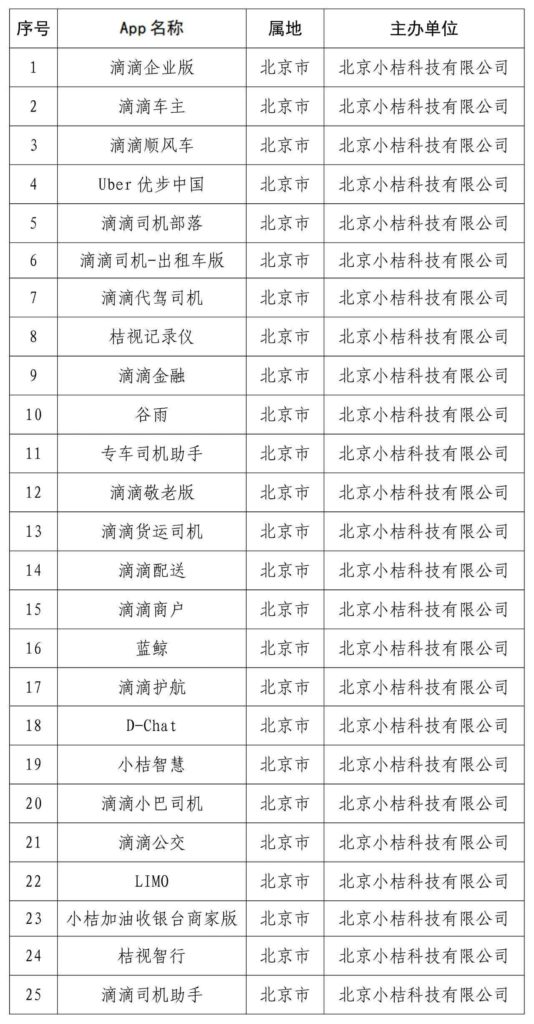 Didi was removed from app stores on 4 July due to data security concerns. This came just days after the company's listing on the New York Stock Exchange, which was the second-largest IPO by a Chinese company in the US in history. On 7 July, WeChat and Alipay removed Didi's Mini-Programs from their platforms, and the app was also taken off Didi's official website.
According to The Wall Street Journal, on 6 July, the Cyberspace Administration of China announced that they would tighten regulations on Chinese companies seeking to list overseas and strengthen supervision of those that had already done so. Fitness app Keep has already decided to withdraw its IPO on the New York Stock Exchange in the aftermath of this week's events. Chinese podcast platform Ximalaya also decided against listing in the US in recent weeks.
Read more:
Join our newsletter