On September 19, Starbucks introduced the China Coffee Innovation Park (CIP), a facility that represents the company's first 'from bean-to-cup' approach on a global scale, located exclusively in China.
Having invested a substantial 1.5 billion RMB (220 million USD), this new venture represents Starbucks' heftiest financial endeavour outside the U.S. since March 2020. This move signals the coffee giant's ambitions to amplify its supply chain capabilities.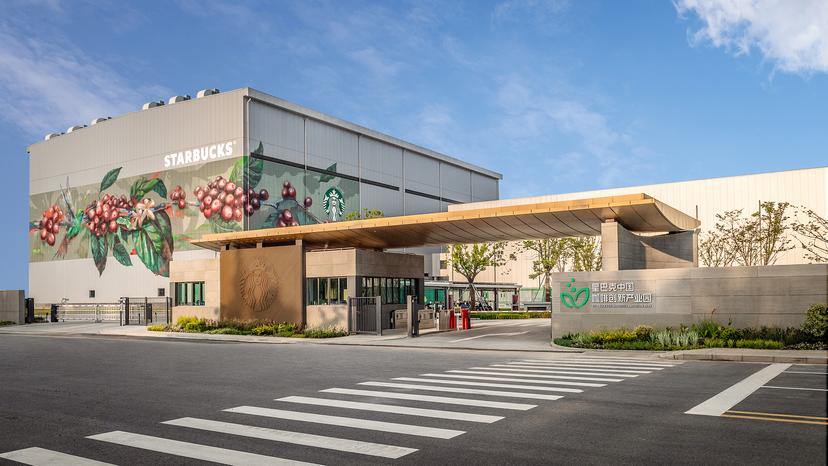 "As one of the largest consumer markets in the world, China presents tremendous opportunities for Starbucks. The Coffee Innovation Park highlights Starbucks' foresight in elevating the supply chain through digitalization and advancing our sustainability agenda, enhancing our unique competitive advantage as we accelerate our global growth," stated Laxman Narasimhan, CEO of Starbucks Coffee Company.
Nestled just an hour from Shanghai, the sprawling 80,000 square metre facility in Kunshan, Jiangsu province, boasts an advanced integrated distribution centre, a roasting plant featuring Starbucks' most innovative energy-efficient technologies, and an immersive visitor experience centre. The hub will oversee the complete journey of premium Arabica green beans: from roasting and packaging to distribution. Moreover, the centre aims to be a beacon for coffee enthusiasts, offering an in-depth view of the 'bean-to-cup' process and advanced training sessions.
The plant is set to cater to Starbucks outlets throughout China, employing cutting-edge, eco-friendly methods to curate and roast the finest Arabica beans, sourced globally from over 30 nations, including China itself.
A testament to Starbucks' commitment to sustainability, the CIP has been constructed in compliance with the LEED Platinum and China Green Building Three Star standards. The facility emphasizes a sustainable operational footprint, with initiatives like 26,000m² solar panels meeting 20% of its energy demands and a projected 90% annual waste recycling strategy.
As the company continues to break new ground, this endeavour in China encapsulates Starbucks' blend of business growth and environmental stewardship, potentially setting a new benchmark in sustainability for China's speciality coffee industry.
Join our newsletter