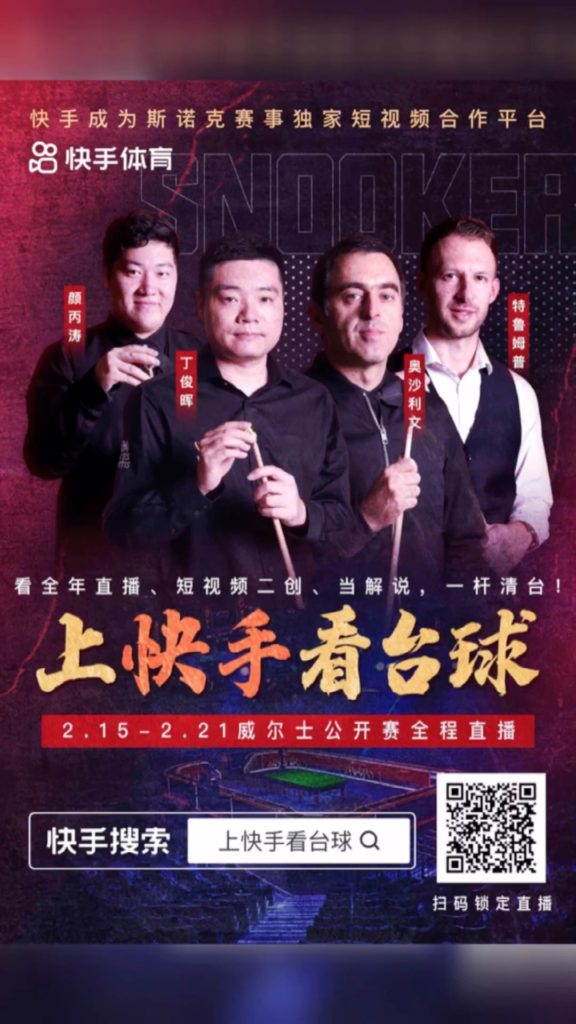 In recent years, snooker has developed into one of the most popular sports in China, thanks to its strong entertainment nature. It is no wonder, that sport has inspired a large number of users on short video platform Kuaishou to post and watch related content. In 2020 alone, the number of Kuaishou videos related to snooker exceeded 300,000 with views totalling 1.5 billion.
Now Douyin (China's TikTok) rival Kuaishou has officially announced their new partnership with the world's snooker events' new media copyright owner Beijing Ruigai Culture Media Co., Ltd., becoming the first domestic short video platform to win snooker event copyrights.
Kuaishou will aid the development of the snooker industry through short videos, live streaming, and other technologies, and provide Kuaishou users with more content on the sport. All creators on the Kuaishou platform can watch live snooker events, create related short videos, and get involved in snooker competitions.
Most previous snooker events used to be broadcast on TV, but in 2021, Kuaishou will be taking fans online for live content and high-quality short video content covering all top snooker events.
More on Kuaishou:
Join our newsletter