Asia's Most Influential Brands 2020 was released at World Brand Lab's Asia Brand Summit in Shanghai yesterday (September 22). This is the 15th ranking of its kind, and included a total of 500 brands from 21 countries and regions.
The top three were car manufacturer Toyota, State Grid and Tencent, the tech powerhouse behind WeChat. Haier, Industrial and Commercial Bank of China, Samsung, Honda, Huawei, China Life and Sony all followed closely, making it into the top 10.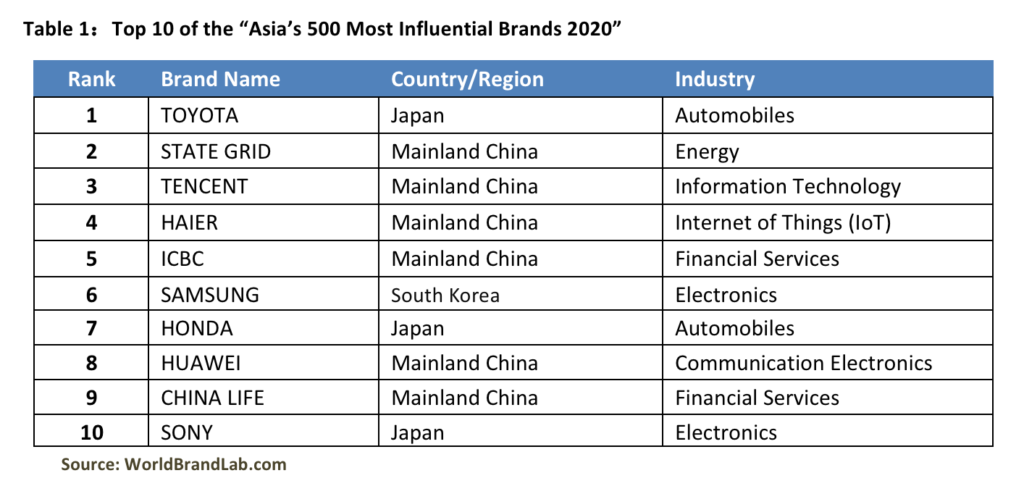 World Brand Lab used indicators, such as market share, brand loyalty and Asian leadership, to determine the ranking. 210 of the brands were Chinese (including Hong Kong, Macao and Taiwan), of which 158 were from mainland China, making it the country with the most companies in the ranking.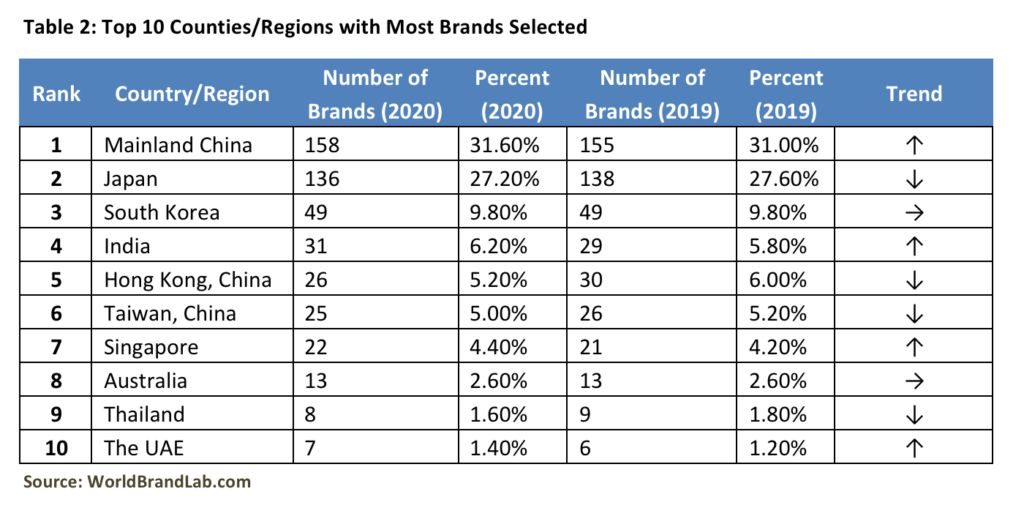 Join our newsletter