In preparation for the highly anticipated annual CCTV Spring Festival Gala, China's most-watched television broadcast, Chinese tech giant NetEase joined hands with CCTV to help create the first metaverse venue for the 2023 Online Spring Festival Gala.
On January 14, guests were invited to create their own digital avatars with up to 30 sets of costumes and accessories for the Year of the Rabbit. NetEase integrated AIGC (artificial intelligence technology content production) painting and blockchain technology to create a Web 3.0 extraction system and customised exclusive digital tickets for the gala.
After logging into the system, users could generate AI art paintings of the Year of the Rabbit based on their personal nicknames and New Year messages, and participate in a lottery for tickets to the exclusive metaverse venue. In total, the event managed to reach 965 million clicks, of which 13% were new users.
According to information released by NetEase Group, the tech giant mobilised its various departments (NetEase Leihuo, NetEase Fuxi, NetEase Mutual Entertainment AI Lab, NetEase Blockchain and others) to integrate innovative technologies such as digital twins, blockchain, AI painting, AI singing synthesis and other cutting-edge technologies to construct the virtual venue, which implemented real-time interactive technology for up to hundreds of millions of viewers.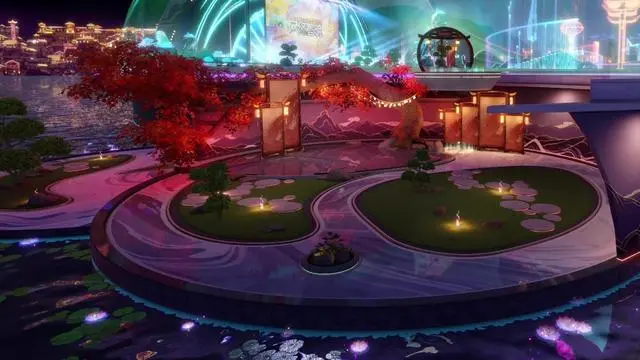 Constructed in just 30 days, the 30 million-square-metre "cyber country style" metaverse venue is as big as more than 4,000 football fields. Various national style elements such as lanterns, gatehouses as well as fireworks and colourful neon lights, jointly create a mixed sense of future technology and tradition.
Moreover, in order to enhance the sense of reality, NetEase Yaotai exclusively customised interactive gameplay which could support tens of thousands of viewers to send each other hearts, applaud, wave light sticks, set off fireworks, and more. The audience even had the opportunity to sing and dance alongside their favourite stars and artists featured on the big screen.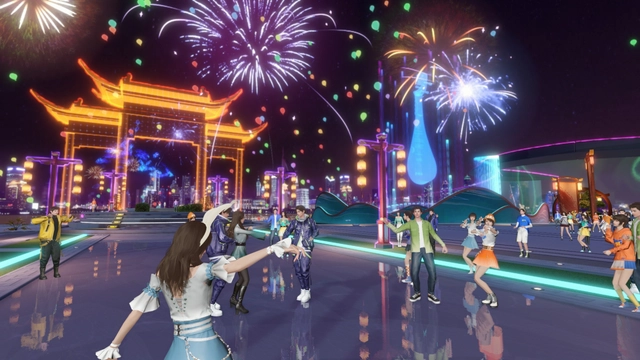 At present, major video and tech platforms regard not only TV stations but also the CCTV Spring Festival Gala as an important way to share content and compete for broadcasting rights. Apart from NetEase, other Chinese tech giants are set to join in the new year celebrations. On January 16, Kuaishou announced that it had reached a cooperation with China Central Radio and Television's Gala through live broadcast, on-demand videos, and short videos. The Gala was also broadcasted on Wechat Channels and ByteDance's Douyin.
All in all, the latest partnership serves as a clear win-win for both entities. Not only does it provide an enticing new way to celebrate the Lunar New Year, but it also ushers in a new wave of the metaverse era for 2023.
Join our newsletter