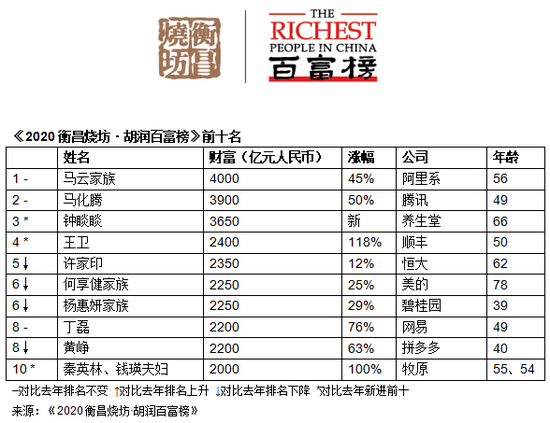 A growing number of entrepreneurs from the healthcare sector have ranked on the list of China's wealthiest people this year, according to a report issued by the Hurun Research Institute.
Healthcare has overtaken real estate to become the second largest source of wealth, contributing 10.9% of the list's total wealth. China's healthcare and medical industry has grown rapidly as a result of COVID-19 and has huge potential as technology in this field expands.
Alibaba's Jack Ma remained top of the list for the third year in a row with $58.8 billion, followed by Pony Ma, who saw his wealth jump 50% to $57.4 billion on the back of Tencent's gaming business and WeChat's success. Zhong Shanshan, CEO of bottled water company Nong Fu Spring, ranked third with $53.7 billion. Zhong briefly took the spot at number 1 earlier this year when Nong Fu was listed.
Fortune China 500 released their ranking of China's most valuable companies in July which put China Petroleum and Chemical Corporation on the top.
Join our newsletter