China's GDP grew by 4.9% year-on-year in Q3 (July – September). The country's economic recovery was mainly down to domestic consumption, exports and improving investments.
While most major economies around the world are still struggling with the impact of COVID-19 and subsequent economic recessions, China is leading the global economic recovery.
China's exports jumped 10.2% compared to last year to 5 trillion RMB in Q3, while imports rose 4.3% to 3.88 trillion RMB.
The World Bank has increased China's GDP growth forecast for 2020 to 2%, up from the 1% projection in June.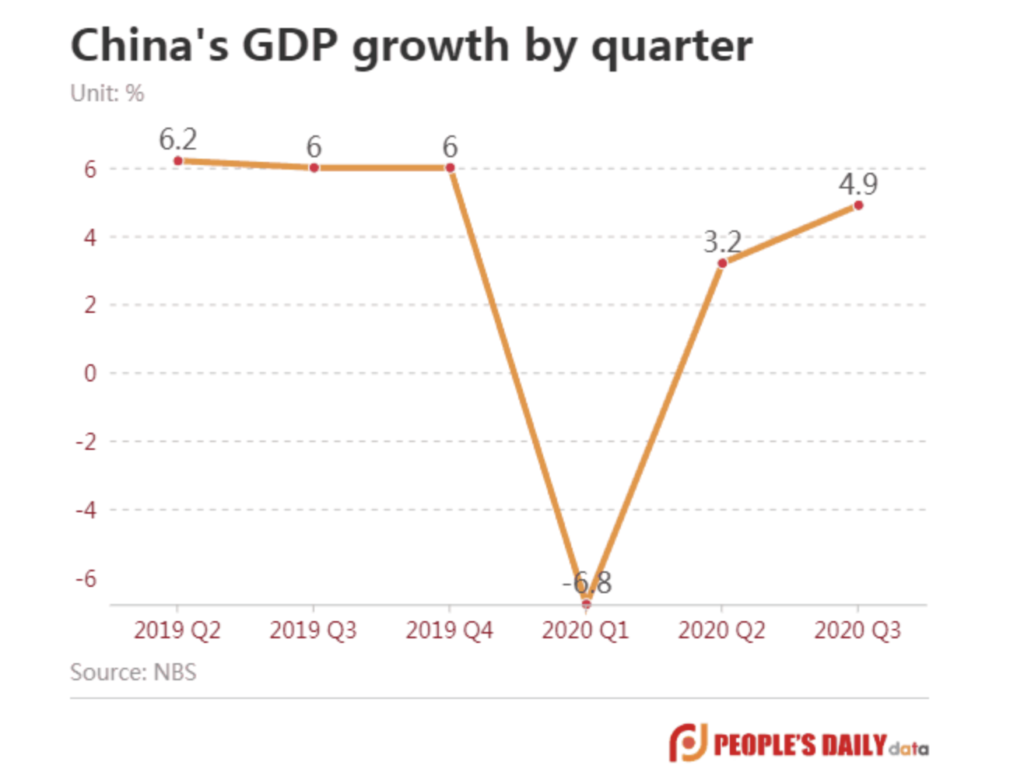 Join our newsletter