A distinctive cultural blend graced the Milan Fashion Week on September 24 with a unique art exhibition that displayed traditional Miao embroidery from China's Guizhou province.
The event, a collaboration between the Chinese Consulate General in Milan and the Guizhou Provincial Government, was set against the backdrop of Milan's revered Clerici Palace, sharing the stage with international brands unveiling their 2024 spring/summer collections.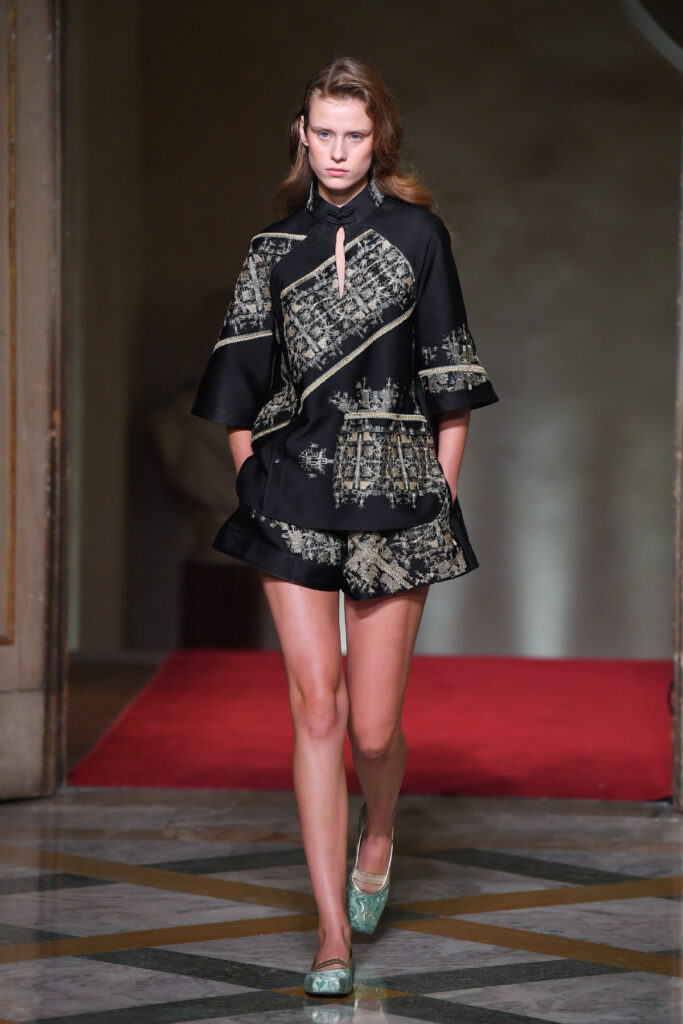 Originating from the Miao ethnic group primarily residing in Guizhou, Miao embroidery holds a prestigious position as a national intangible cultural heritage in China. The intricate art involves using a needle and thread to craft designs depicting mythical animals, insects, and flowers.
Zhao Huizhou, the exhibition curator, shared insights into the curatorial choices. "We prioritized patterns reflecting the Miao's spiritual realm for this Milan showcase," Zhao explained. Highlighting a specific design, Zhao mentioned a dress with the emblematic Mother Butterfly pattern. As per Miao folklore, one of the twelve eggs laid by a butterfly birthed Jiangyang, believed to be the Miao people's progenitor. The Mother Butterfly, therefore, enjoys a divine status in the Miao culture.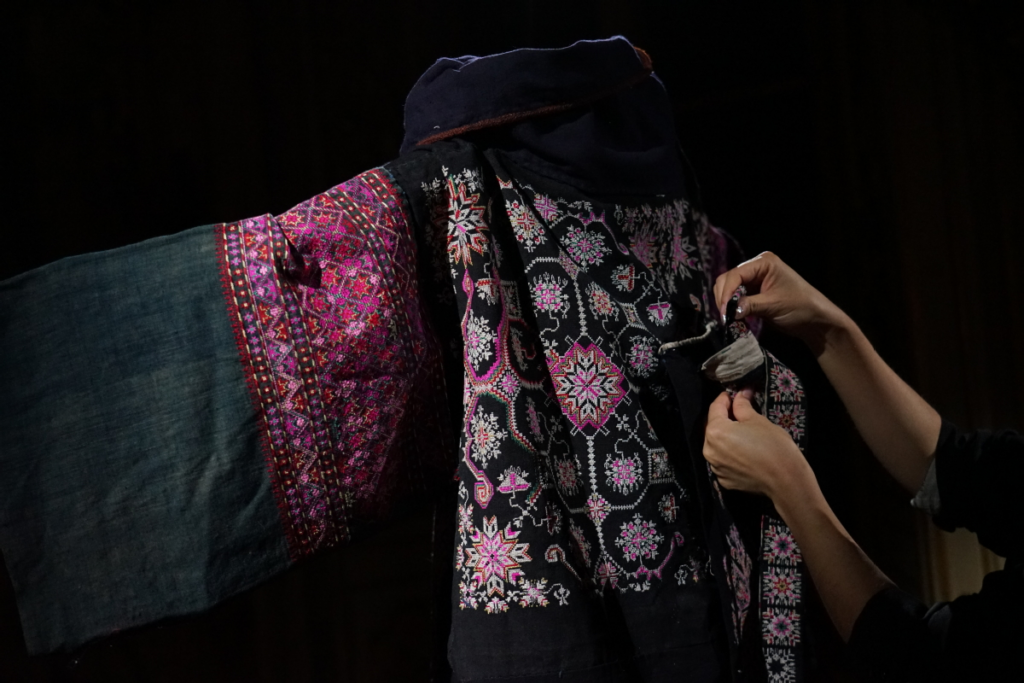 During Milan Fashion Week, Zhao also introduced her latest boutique collections influenced by Miao embroidery's four-seal-shaped design. This cultural display was accompanied by an event spotlighting Guizhou's tourism and marking the 74th anniversary of the People's Republic of China's inception. Over 200 delegates from Chinese and Italian political, business, and cultural sectors attended the event.
In addition to the Miao exhibition, Milan Fashion Week was also graced by an impressive display of embroidery from the Yi minority of Yunnan province. Ding Lanying, a seasoned embroiderer with over 30 years of experience, was among those privileged to attend the show, which showcased 40 avant-garde designs deeply rooted in Yi traditions.
Overall, this fusion of Miao culture and Milanese fashion underscores the ever-evolving dynamics of global business collaborations, especially in the cultural and fashion sectors.
Join our newsletter