With the debut of its first NFT-powered digital collectible, Kuaishou, China's second-largest short video platform, has revamped its "Laotie" environment. "Laotie" is a term normally used in Northern China to refer to close friends alike to a brother, and has since been widely adopted by users on the video-sharing platform, indicating a trust-based relationship between channel holders and their fans.
Known as the "Magnetic Engine Pavilion", the virtual residence was curated by Kuaishou's digital marketing platform and houses six digital collectibles representing six featured influencers on the platform. With a total of 270 units available for each personality, they are accessible through the developer's official account on Kuaishou as well as Mints, a platform dedicated to digital collectibles.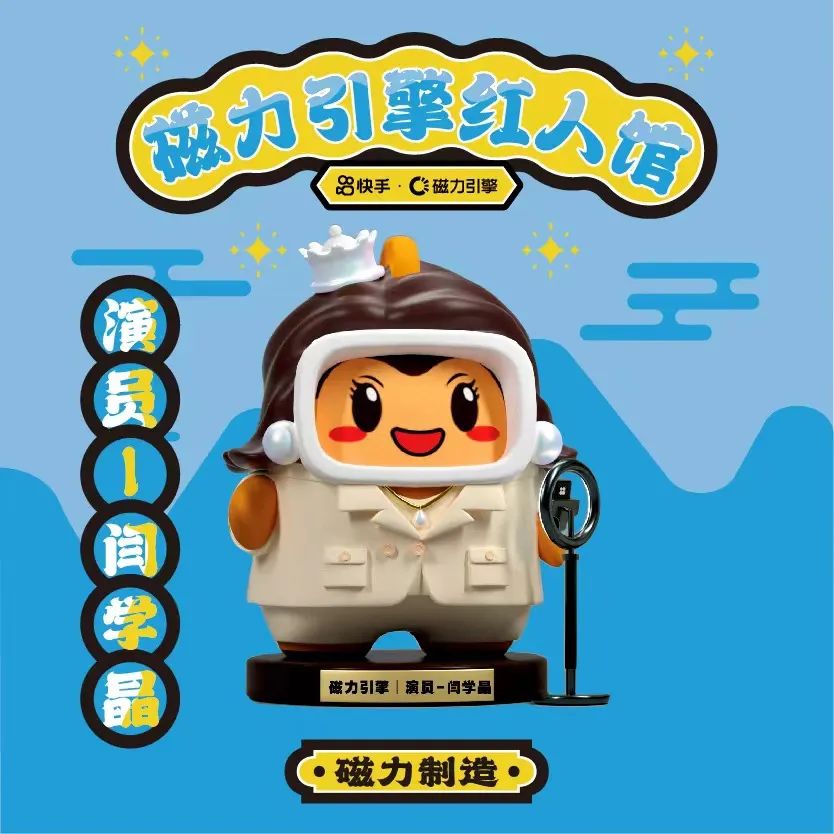 The release is part of Kuaishou's experiment in digitalisation under the platform's "New Market" strategies to level up commercialisation. The goal has been reflected by the selection of featured influencers who have also taken a foothold in Kuaishou's live streaming and e-commerce space.  
From the live streamer who pulled off sales worth hundreds of millions of RMB on several occasions to Yan Xuejing, a Chinese actress from the Northeastern province Jilin. Yan's image is deemed to be compatible with the platform's "Laotie" vibe with her authentic local dialect, allowing her to garner more than 20 million followers shortly after her arrival on Kuaishou.
By adapting these influential figures into digital collectibles, Kuaishou is able to exhibit the special commercial value of its owned KOLs while strengthening its authentic network, not only between the platform and its users but also between KOLs and their followers, therefore, creating a more "magnetic" environment that would benefit the platform's future growth.
While tapping into the digital hype, Kuaishou also transferred the online sensation to the real world with a physical equivalent available to anyone who has purchased a digital collectible. Meanwhile, it is understood that there will be lucky draws in future live streaming events hosted by the six KOLs to give away their cartoonised characters, further leveraging the synergy between the NFT enthusiasm and its "Laotie" ecosystem.
Join our newsletter