On July 8, Galeries Lafayette unveiled its newest store in the Shum Yip UpperHills complex in downtown Shenzhen, marking its third location in mainland China and its first in Southern China.
The grand opening introduced the concept of a "featured concept store" to the region. According to reports from Winshang.com, the Shenzhen Galeries Lafayette welcomed over 200,000 visitors on its inaugural day, with sales surpassing one million RMB (139,165.60 USD).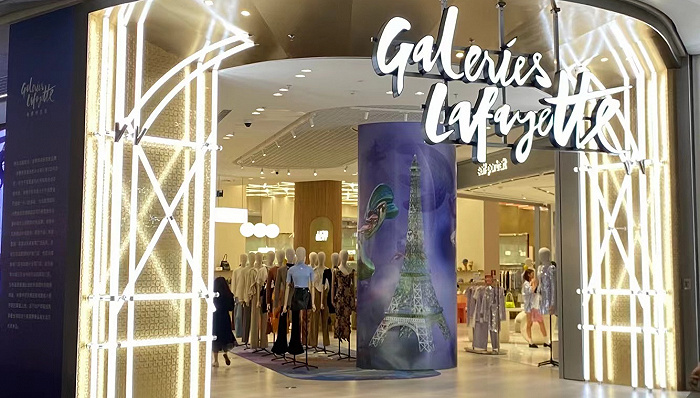 Spanning approximately 4,500 square metres, Shenzhen Galeries Lafayette is the smallest of the three mainland China stores, occupying the second and third floors of UpperHills. In comparison, the Beijing Xidan Store covers 47,000 square metres across five or six floors, while the Shanghai Lujiazui Center Store spans 25,000 square metres.
Despite its relatively modest size, Shenzhen Galeries Lafayette boasts an impressive selection of over 80 domestic and international designer brands, including several making their South China, China, or even Asian debut. Prominently positioned near the entrance are renowned labels such as 3.1 Phillip Lim and Self-portrait, as well as Galeries Lafayette's unique EDIT cross-brand concept area.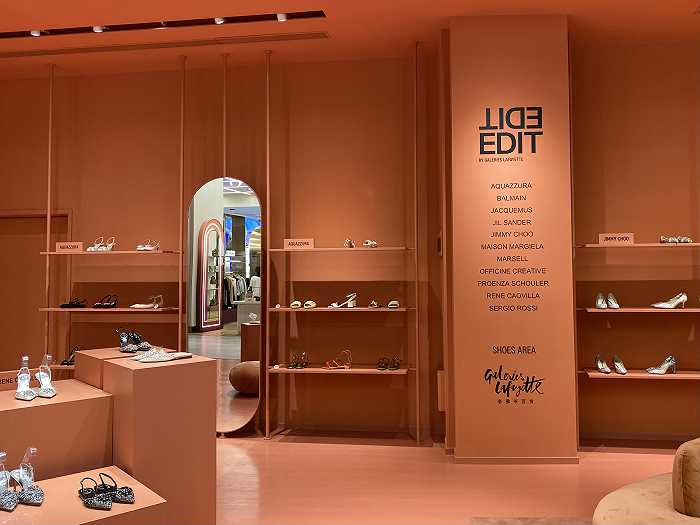 The presence of Galeries Lafayette in Shum Yip UpperHills presents new opportunities for the area. Known for its colourful loft town with rows of picturesque buildings, UpperHills is a fresh new upmarket development in Shenzhen offering shopping, dining, leisure and accommodation. Operated by Shenzhen Holdings Co., Ltd., UpperHills has previously introduced prestigious establishments such as the world's first Muji Hotel, Mandarin Oriental Hotel, and several brands under the Inditex Group.
Despite its ambitions, UpperHills has yet to attain top-tier status among the numerous business districts in Shenzhen. Factors contributing to this include complex internal circulation, inconvenient transportation, and insufficient brand appeal. In contrast to the youthful focus of Shenzhen's massive mega-mall MixC World, Upper Town prioritizes niche and style.
Although Galeries Lafayette's performance in the Chinese market has been less than stellar, the brand remains committed to exploring new opportunities. In 2023, a joint venture with Hopson Commercial was announced, aiming to expand Galeries Lafayette's presence through "store-in-store" arrangements and bolstering digital services.
All in all, Galeries Lafayette's debut in Shenzhen UpperHills complex marks a promising milestone in their expansion. With growing sales and high visitor numbers, the store's unique concept and curated selection of designer brands are poised for success in the Chinese market.
Join our newsletter