With less than 100 days to go, short video platform Douyin has secured the rights to broadcast the upcoming 19th Asian Games in Hangzhou, following its success in airing the World Cup and the Spring Festival Gala. The platform has collaborated with China Central Television (CCTV), becoming an official broadcaster and live stream partner for the highly anticipated event.
Set to take place from September 23 to October 8 in 2023, users of Douyin, Toutiao, and PICO platforms under the Douyin Group will have access to live broadcasts and replays of all the games. Additionally, Douyin plans to offer users a wealth of content related to the event, including live coverage of athletes, sports tips and behind-the-scenes footage.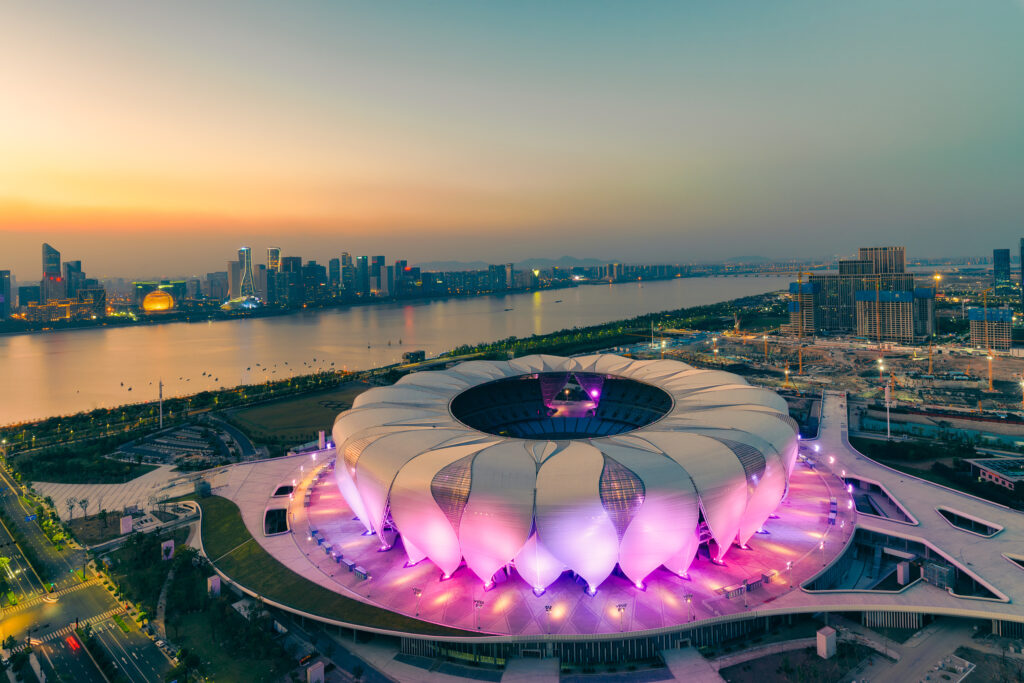 The Hangzhou Asian Games, the third to be hosted in China, was previously postponed due to the impact of the Covid-19 pandemic. With the official confirmation of the event dates, excitement and anticipation from around the world have reached new heights. The sports event is expected to attract more than 12,000 athletes from 45 nations and territories, 5,000 team officials, 4,700 technical officials, over 12,000 media reporters, and millions of spectators, making it the largest edition of the Games to date.
Acquiring the broadcasting rights for the Asian Games is predicted to bring about a significant surge in traffic and influence for Douyin, which boasts over 900 million monthly active users as of April 2023. This year's Hangzhou Asian Games also marks the inclusion of "e-sports" as an official event for the first time, which is bound to attract heaps of attention from the younger generation.
Beyond the Asian Games, the battle for sports content broadcasting has become increasingly intense. Competitors like Kuaishou have previously secured rights for significant sporting events such as the Beijing Winter Olympics, the 2021 America's Cup, and the NBA, driving the growth of sports content consumption and establishing a "short video + sports" ecosystem. Douyin has likewise accelerated its foray into live sports broadcasts, leveraging the tremendous traffic generated by such events.
This intensified interest in short video and e-commerce platforms in sports events appears to be driven by the quest for increased user engagement. According to the 51st Statistical Report on Internet Development in China released by CNNIC, online live-streaming users in China reached 751 million as of December 2022, with sports live-streaming accounting for 373 million users. This surge in sports streaming represents the second-largest category after e-commerce live streaming, which had 515 million users.
All in all, the competition for content broadcasting rights continues to heat up as platforms try to attract traffic and explore monetization opportunities associated with major sports events.
Join our newsletter