LVMH-owned French luxury label Kenzo held a fashion show in China for the first time this month in Shanghai.
Mimicking the open-air setting of the original version of the show, which took place on a pedestrian bridge on the banks of the River Seine, Kenzo transported its runway to a pier on the Bund.
The Spring/Summer 2024 collection was first shown at the showroom session in Paris' Palais de Tokyo in late June and is inspired by City pop – a genre of music that rose to prominence in Japan in the 1970s. In a nod to this scene, creative director Nigo incorporated modernized Kimonos, wrap trousers, and pleated elements into the collection alongside his signature head-to-toe denim looks.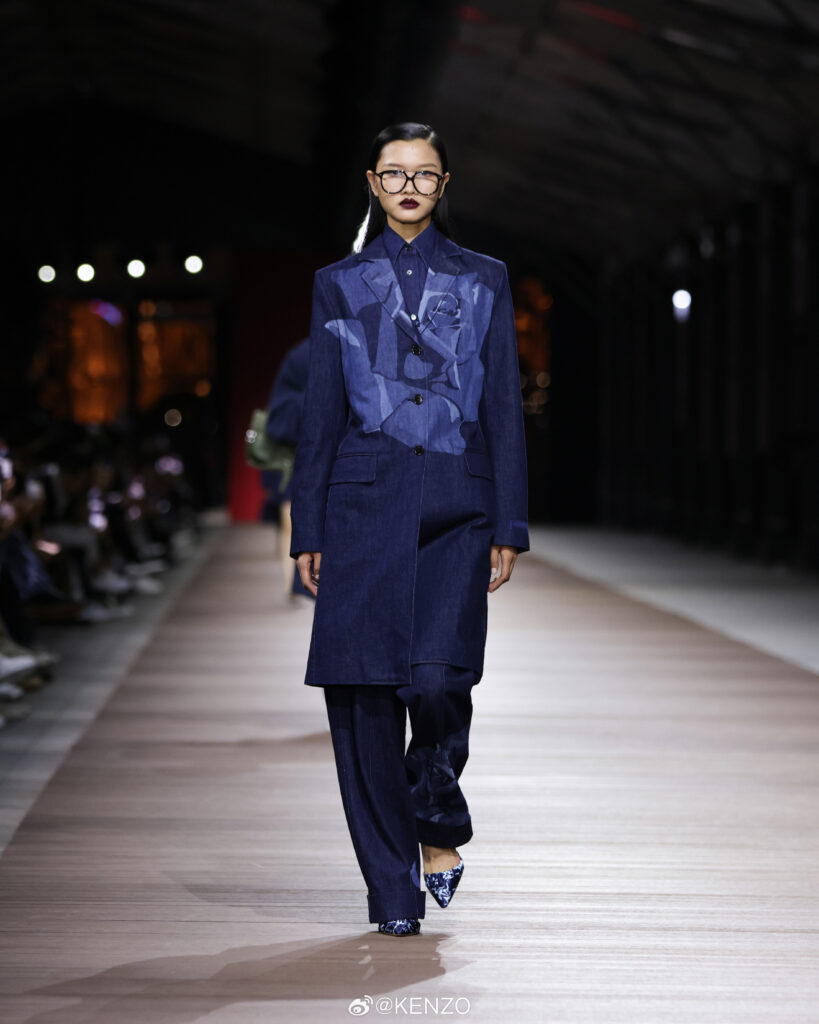 The incorporation of kimonos and floral patterns was also in homage to Takada Kenzo, the Japanese designer who created the label in the 1970s. Kenzo retired from his career in the fashion industry in 1999, a few years after selling the label to luxury conglomerate LVMH. Paying tribute to the designer following his death from COVID-19 complications in 2020, LVMH CEO Bernard Arnault said Kenzo "infused into fashion a tone of poetic lightness and sweet freedom which inspired many designers after him".
The Shanghai show offers the brand a new chance to strengthen its mission of "connecting the fashion culture of East and West". Kenzo has been attempting to boost its appeal in East Asia with the recent addition of K-pop star Vernon as its first global brand ambassador.
The celebrity turnout at the Shanghai show likewise reflected East Asian rather than just mainland pop culture, with appearances from Thai actor and model Kritsanapoom Pibulsonggram and both members of the early 2000s Cantopop duo Twins, as well as many mainland Chinese stars.
Due to "strategic adjustments", Kenzo shuttered its flagship store on the e-commerce site Tmall in November last year, with Kenzo cosmetics now available exclusively through Sephora, which is part of LVMH's Selective Retail Division.
Join our newsletter