TikTok's parent ByteDance has officially dived into China's fragrance race with its first perfume brand EMOTIF hitting the shelves on Xiaohongshu, the go-to lifestyle-sharing space for China's Gen Z, making its offerings publicly available. The patent for its stand-up spray bottle design, which the company applied for last December, was also authorised on 5 April, according to Tianyancha, a Chinese technology platform providing enterprise information.
Three sub-series, including "Electronic Love", "Flight in Deep Sea" and "Pompidou only drinks Champagne", that were said to have been tested on third-party e-commerce platforms earlier this January, are listed on the brand's flagship storefront on Xiaohongshu at a price of 178 RMB ($27.97) per unit (9ml). A package gift box including all three versions is being sold at 478 RMB ($75.12).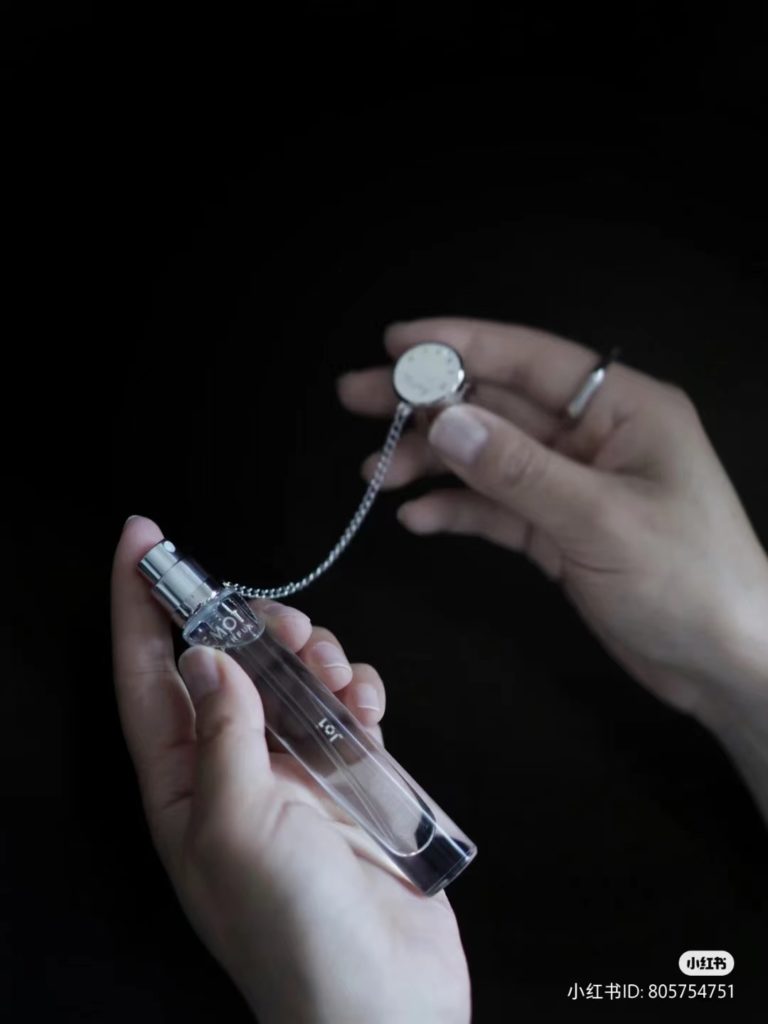 These products are reported to have been made available to users on WeChat (China's popular instant messaging app) through the platform's mini-program. However, the online store still seems to be undergoing development as there is no access to its product catalogue at the time of publication.
Having engaged accredited industry experts who have also contributed to the development of internationally renowned brands including Armani and Tom Ford, the Chinese tech giant is believed to be taking on global players in the field of China's high-end fragrance industry.
Such intention is reflected in its pricing strategy. The unit price of EMOTIF is at 19.8 RMB ($3.11)/ml, an equivalently-high level as that set by existing luxury labels, such as Chanel, whose iconic No.5 perfume is sold at 1,650 RMB ($259.27) (100ml), or 16.5 RMB ($2.59)/ml on the brand's flagship store on Tmall (one of China's largest e-commerce platforms). As a result, the brand can differentiate itself from other inexpensive homegrown fragrance brands and position itself in the premium market.
China has been showing a greater appetite for perfume, with the consumption of relevant products growing from 6.16 billion RMB ($967.93 million) in 2017, to 12.53 billion RMB ($1.97 billion) in 2020, as per iResearch. With the "perfume effect" believed to be taking off in China, the market size is expected to exceed 40 billion RMB ($6.29 billion) by 2022, with an average unit price of purchase between 500 and 800 RMB ($78.56 and $125.70), therefore, such market worth and consumer power will naturally draw in more players to the race.
Join our newsletter