On 14 July at 7 pm, prominent East and Southeast Asian LGBTQ+ artists, activists and academics will discuss the intersectionality of identifying as ESEA and LGBTQ+ in the UK, in an online panel jointly organised by online academic channel Academic Bird, Queer China UK – a home and incubator for Chinese LGBTQ+ and allies diaspora – and Centre for Contemporary East Asian Cultural Studies, University of Nottingham.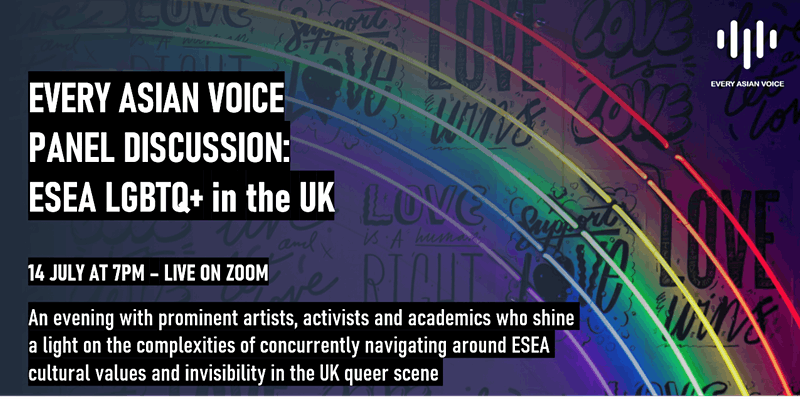 The event, hosted by Every Asian Voice, an online platform for the UK ESEA community, will be an opportunity to hear from a previously invisible group who are fighting to have their unique voices heard in both the ESEA and wider LGBTQ+ communities.
As with any other LGBTQ+ community, the UK ESEA LGBTQ+ community is just as diverse. However, people within this community often have to navigate a complex social landscape involving the traditionally conservative social values of their ethnic communities as well as a sense of alienation within the mainstream LGBTQ+ community.
Panel
Associate Professor Hongwei Bao– Director, CEACS, University of Nottingham
Qiu Bai – Founder, Queer China UK
Jamie Chi – Co-founder, Queer China UK
David Tse – Actor, writer, director, COVID19 Anti Racist Group (CARG)
Veronica Wang – Founder, Academic Bird
Tingting Wei – Counsellor, writer, film producer/director
Burong Zeng – Artist, author
Want to learn about the LGBTQ+ community's representation in China? Check out our mini-documentary: