On August 18, Starbucks officially opened its 400th store in Hangzhou, dubbed the Starbucks Reserve Xiaohe Park Store. Uniquely converted from a large oil tank formerly used as Zhejiang's first oil depot, the store concept serves as Starbucks China's homage to Hangzhou's historical industrial development, a city deeply rooted in its relationship with water.
The Starbucks Reserve Xiaohe Park Store stands out as one of the few Starbucks locations in China to repurpose oil tanks in its design. The innovative remodel has retained the distinctive structural elements of oil tanks while incorporating innovative design features to enhance the customer experience.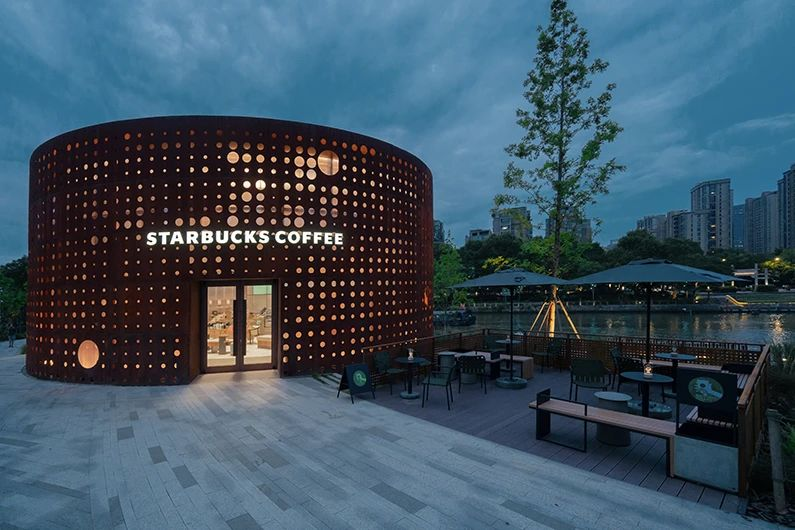 The store's layout boasts three major elements: a bar counter that blends natural motifs with industrial aesthetics, a circular gallery-style seating area for guests, and a pet-friendly area situated next to the canal. These features aim to offer customers an immersive experience, complemented by expansive views of the riverfront.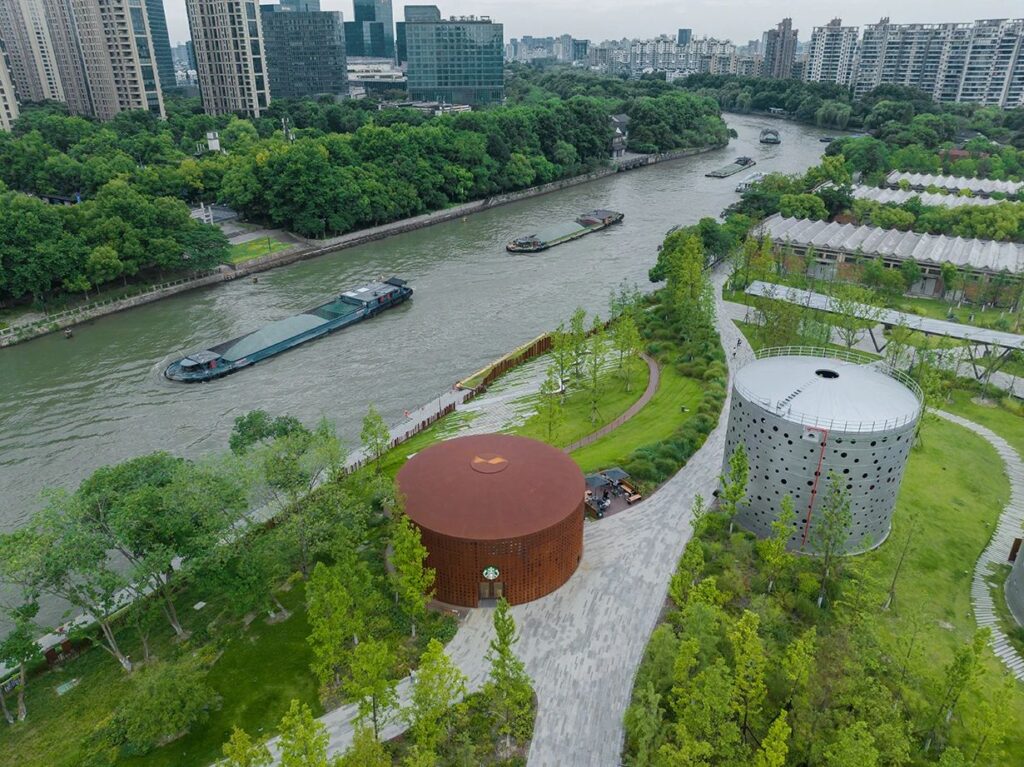 Additionally, the store has gone the extra mile to accommodate pet owners. The outdoor section not only offers a pristine view of the adjacent river but is also equipped with pet-friendly amenities. To top it off, a specialized secret paw menu has been introduced for furry friends, featuring the classic "Puppuccino" and "Zero-shot Americano" which are whipped cream and iced water respectively.
With the launch of its 400th location, Starbucks not only extends its growing presence in China but also contributes an innovative facet to Hangzhou's evolving urban landscape. The opening comes on the heels of Starbucks China's announcement of an upcoming innovation hub in Shenzhen, underscoring the company's commitment to experiential retail as a competitive strategy in the Chinese market.
"From 1 to 400, Starbucks has been in Hangzhou for 22 years. Since the first store in Zhejiang was opened in Hangzhou Guoda City Plaza in 2001, and the third store in the country, we have used coffee as a link with this ancient charm and modern beauty. The city has witnessed many wonderful journeys together," said Cheng Yiting, general manager of Starbucks China South China, "The Starbucks Reserve Xiaohe Park store is not only a milestone but also a new starting point. Looking ahead, this cup of coffee will continue to bring Hangzhou more beautiful connections across the city."
Join our newsletter