The Italian luxury house Gucci under the umbrella of the Kering Group has launched a cultural artwork scheme in the Chinese city of Shanghai. Entitled "Blooming Shanghai", the scheme was curated in partnership with the Chinese media company Huasheng Media, inviting the public who either used to live in Shanghai, current residents or those who are thinking of relocating to "imagine" the beauty of the metropolitan city through artwork during the period of 15 June and 13 July.
It is reported that Alessandro Michele, creative director at the brand will be one of the judges, and will also be joined by six Chinese industry experts including the local multimedia artist Xu Zhen and the popular singer and songwriter Li Yuchun, who was also featured in the program's promotional video. 
The move comes two weeks after Kering's plans to "reinvigorate" the performance of its star label Gucci in China in the wake of rigorous local lockdowns, including Shanghai which just reopened on 1 June after a two-month bitter lockdown.
Following the announcement of their ambition, Laurent Cathala, former Tiffany executive was brought on board and is now responsible for the brand's operations in China. The new head has also been given control of the marketing and advertising activities, which has been regarded as an "unusual" move as the strategy in the industry is normally dictated by Europe-based executives in Paris or Milan.
It is also understood that the scheme is centred around a modern Shanghai and shortlisted submissions which will be exhibited at Gucci's Art Wall in Shanghai's creative hub Fengsheng Li as well as other cultural venues across the city. As a result, this physical presence allows Gucci to widen its brand awareness amongst the locals, enhancing its market position.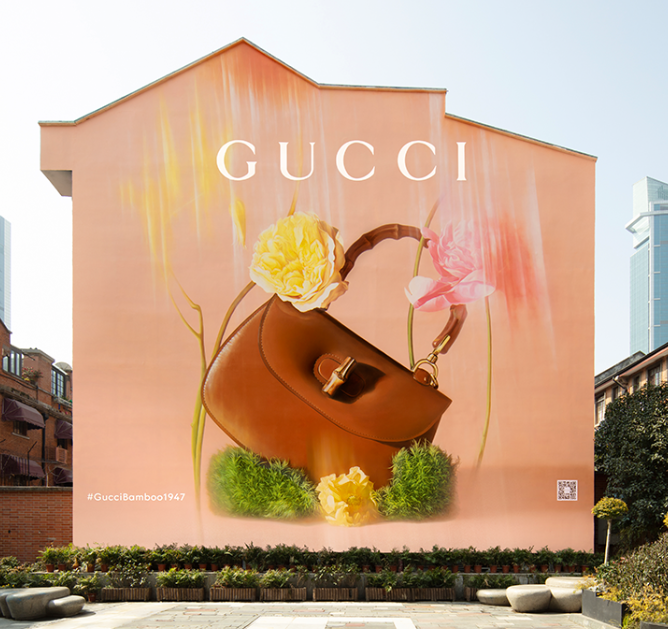 Given the economic significance of the city in the world's second-largest luxury market, and also one of the most important markets for Gucci with four storefronts installed, second after the capital city of Beijing, which houses six of the brand's outlets, the action is a shrewd step that would allow Gucci to better understand the local culture and gain knowledge of local demographics, which is also in line with the brand's latest China strategy.
Join our newsletter