Chinese fast fashion e-commerce company Shein is facing lawsuits after being accused of copyright issues by multiple brands. Despite being founded in Nanjing in 2008, Shein doesn't have a big e-commerce presence in China and has focussed on overseas markets. It has developed a successful cross-border strategy and ships to 220 countries, including Europe, the Middle East and Australia. The brand's cheap and diverse range of products have made it a hit among Gen-Z consumers, and it has overtaken Amazon to become the top shopping app in the US.
AirWair International, the maker of Dr Martens boots, will sue Shein for a "clear intent to sell counterfeits". The company said that Shein and its sister website Romwe not only copied their products but also used photos of original Dr Martens to promote them.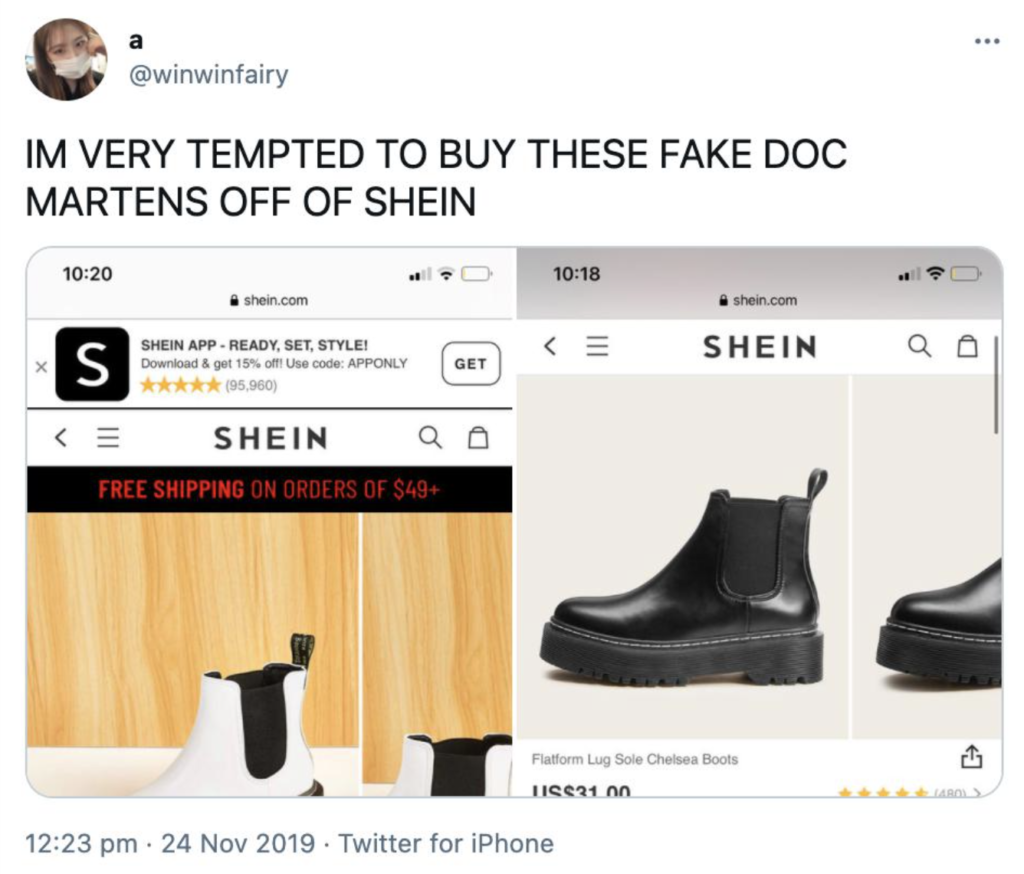 The similar designs had also been picked up by consumers and one online user commented:
Shein has denied the claims and a hearing between the two companies will be held later this year. However, this is not the first time that the fast-fashion company has been embroiled in intellectual property infringement accusations.
As early as 2018, Levi's sued Shein for using the iconic stitch pattern on the back pocket of its products, which was resolved through a settlement. In August last year, Emma Warren Design stated that Shein had copied the bee stitching design on one of its sweaters.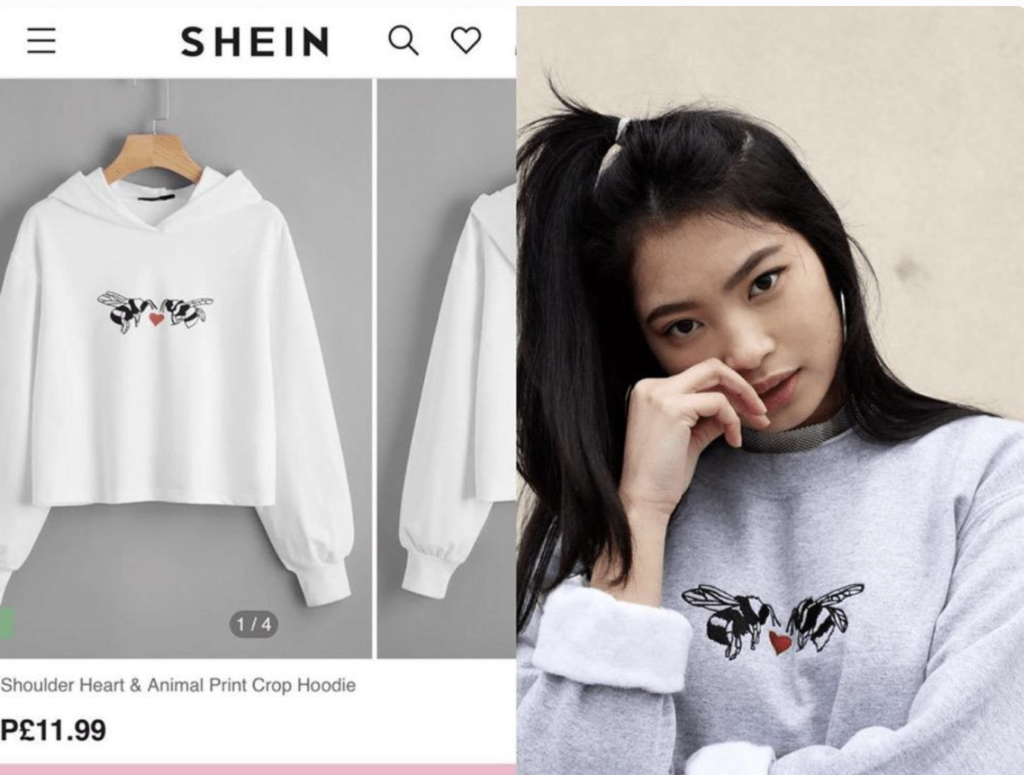 Earlier this month, independent design earring brand Kikay accused the company of copying 'frog love' earrings which it launched in November.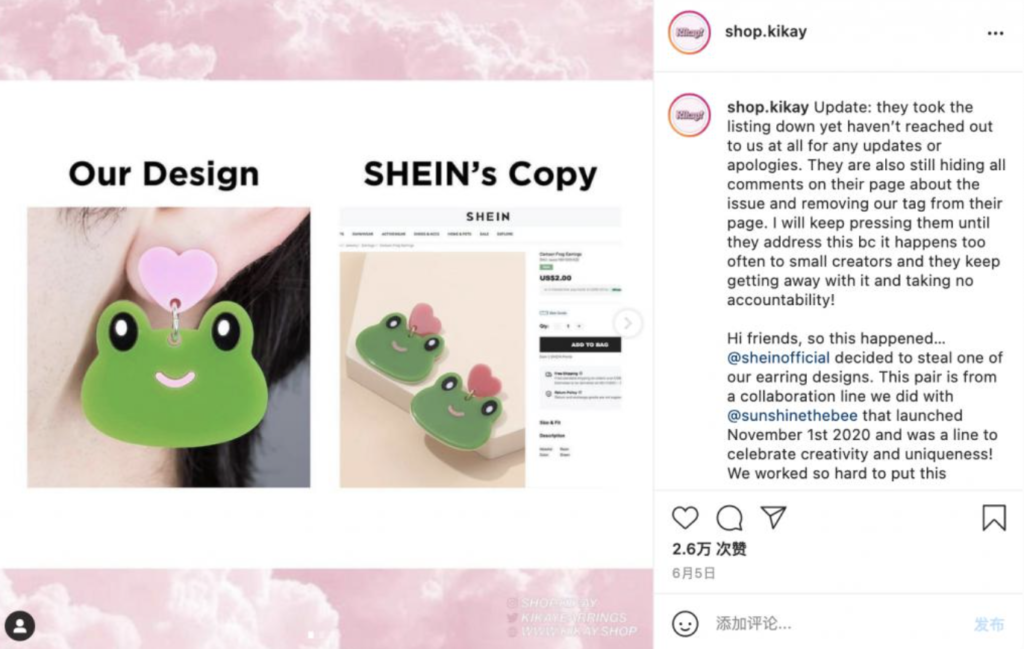 The growing list of accusations could impact Shein's valuation as it prepares for an IPO.
Read more about China's mysterious billion-dollar company:
Join our newsletter