A record-high 11.93 million Chinese students are heading to test sites for one of the most significant moments of their lives – the college entrance exam, or "gaokao", as the first day of the intense nine-hour testing schedule kicked off on 7 June. Brands, on the other hand, have rushed into marketing to examinees, with players ranging from Internet giants to those in the beverage industry.
Baidu Maps, China's answer to Google Maps, owned by the Chinese Internet service provider Baidu, appeared to be a frontrunner in the race by introducing an AI-powered "Convoy" in collaboration with local traffic police officers, providing safe and traffic-free routes for exam takers and their parents in cities across the country. A voice prompt is also embedded in the system, reminding drivers to not honk their horns as a vehicle approaches an exam venue.
In addition, the mapping service also unveiled its plan to activate an additional feature called "Campus Plaza" on its mobile app after the conclusion of the gaokao. The new add-on is designed to give students a better understanding of various universities and their facilities as well as its surroundings. It is also understood that thousands of universities across the country will be landing on the platform with existing students expected to answer questions regarding their study experience at a certain institution, therefore, helping candidates make informed decisions.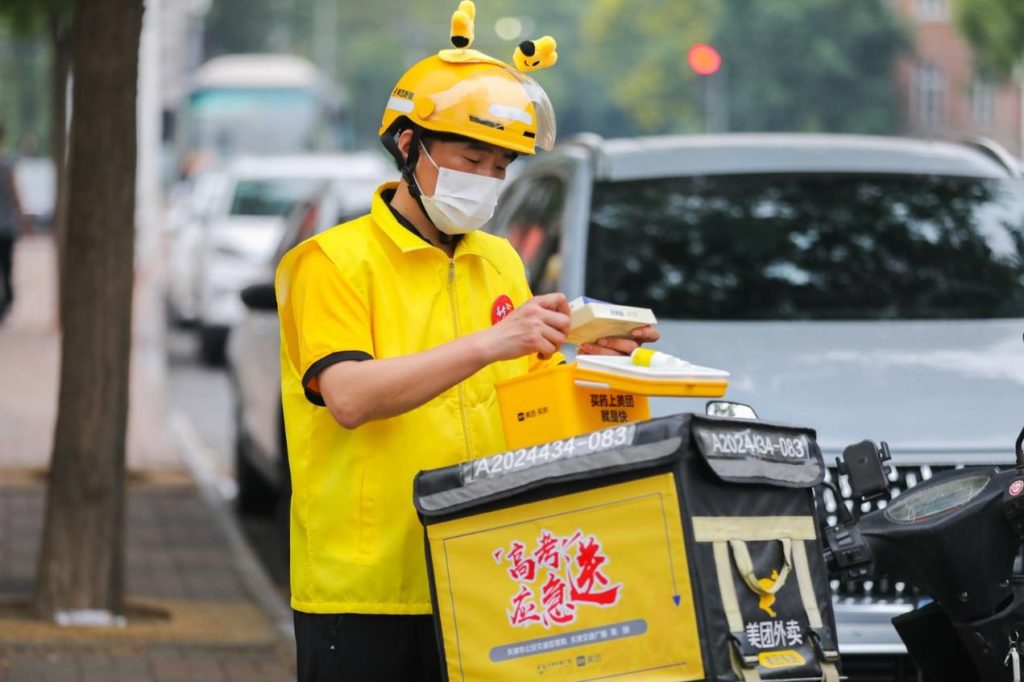 Also joining the force was Meituan, China's food delivery giant, whose deliverymen were providing voluntary emergency services, such as fetching ID cards or documentation required for exam participation for those forgetful candidates, as well as medical services for students who fall ill.
Drink brands also geared up to cheer on the examinees. While Te Lun Su, a Chinese milk manufacturer under the dairy brand Mengniu, released a short film entitled "A Better Answer", documenting students' academic ups and downs in the lead up to the big day, which resonated with not only the generations who are currently in the battle but also those who have gone through a similar experience.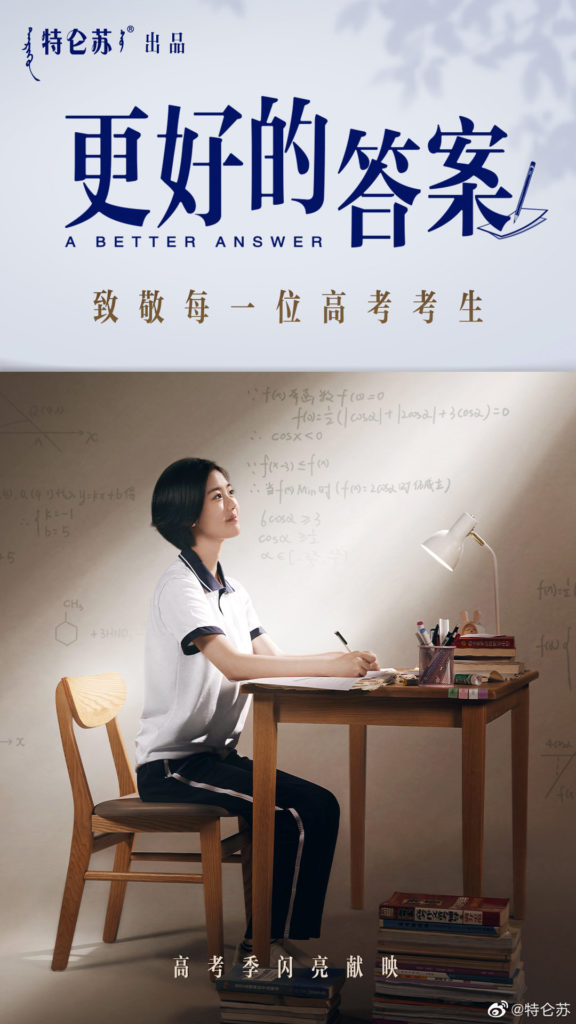 On the other hand, the popular national herbal tea brand Wong Lo Kat introduced special editions adapting its logo on the red tin into well-wishes such as "Good Luck with Math" and "All Tests Smashed". Each tin was also imprinted with a class number, invoking consumers' memory of the time they fought for the crucial exam while leveraging the brand's signature colour of red which also represents "Good Luck" in China for this special event. 
Join our newsletter