Golden Goose, an Italian shoe brand founded in Venice in 2000, launched its flagship store on JD.com today (10 August). Customers are now able to buy the brand's iconic collections such as their SUPERSTARs, as well as other products.
With its relaxed and modern style, Golden Goose has gained popularity all over the world, especially in China, which has become one of their main markets. Owing to its casual look, the brand earned itself a special nickname in China, which translates into "dirty little shoes" 小脏鞋. Its SUPERSTAR collection is especially popular on social review platform Little Red Book aka Xiaohongshu.

This move comes as JD aims to provide more luxury products to Chinese consumers. Currently, over 200 luxury brands have partnered up with JD, including Prada, Zegna, and Miumiu. The e-commerce platform also offers financial services, AR/VR technology, and JD Luxury Express delivery service to ensure customers have a premium shopping experience online.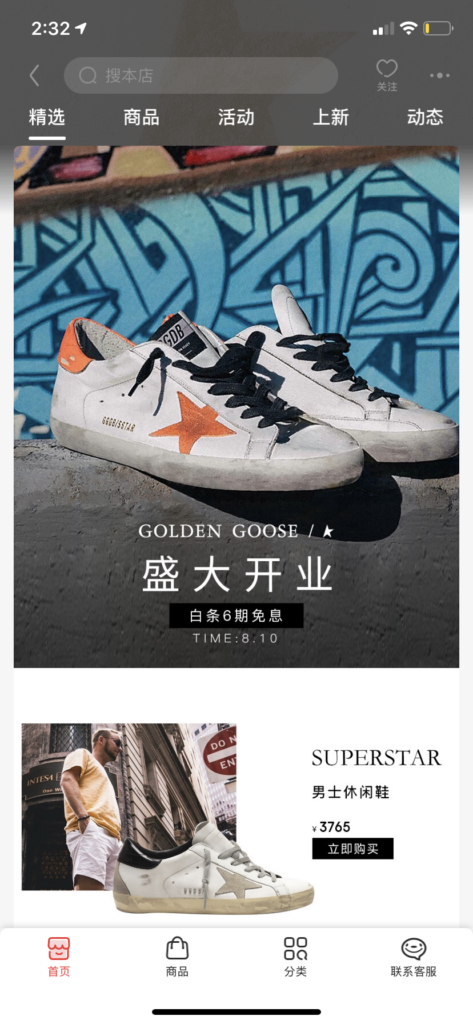 Join our newsletter