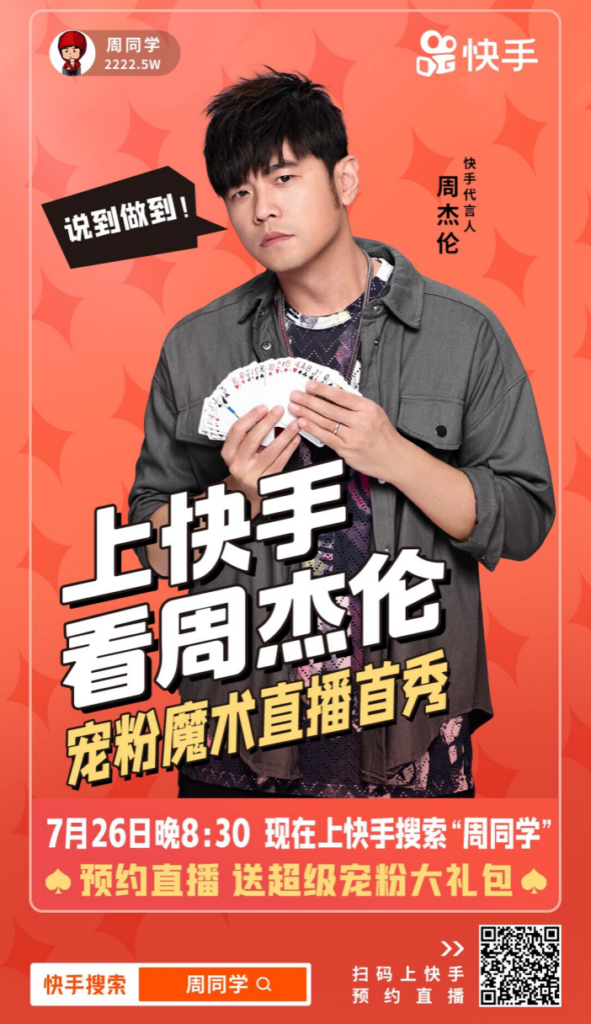 Short-form video platform Kuaishou has surpassed 170 million daily active users with 100 million using its e-commerce function daily.
Kuaishou generated 50 billion RMB ($7.2 billion) in revenue in 2019, of which livestreaming produced 30 billion RMB. According to a report into Kuaishou's ecosystem in the first half of 2020, 70% of its users are under 30 years old.
Therefore, it seems fit that famous Chinese singer Jay Chou, who is popular among China's young people, is the latest big name to hold a livestream on the platform. The star already has 22 million followers on Kuaishou and the livestream on July 26 will be part of his efforts to promote his newly released single "Mojito".
Join our newsletter