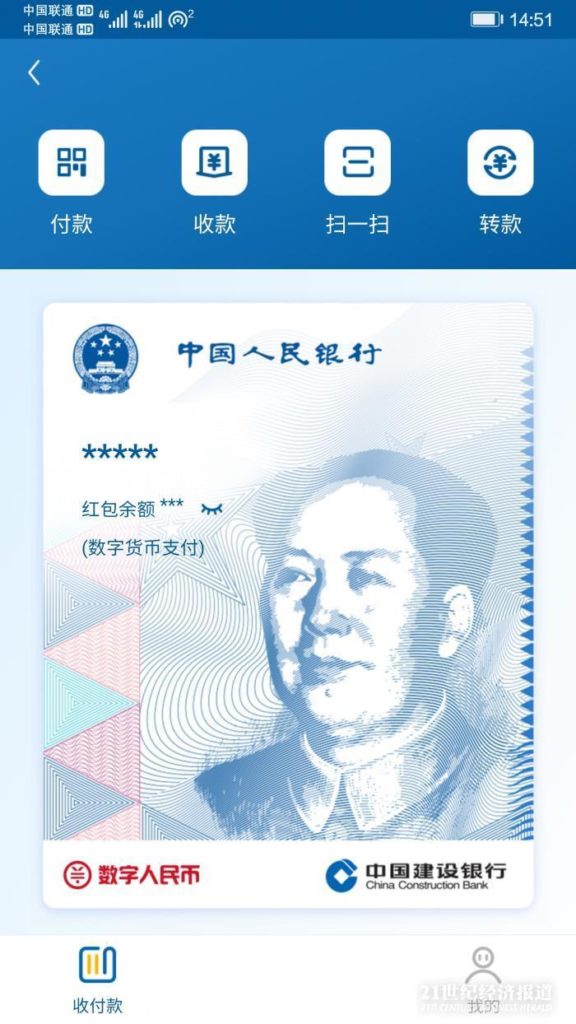 Starting from today (9 October), China's city of Shenzhen will distribute 10 million digital RMB to its residents. This is a government initiative together with the central People's Bank of China (PBC).
The money will be shown as 50,000 virtual so-called "red envelopes", containing 200 RMB each, which residents will need to apply for in advance. Successful applicants will need to download and register for a digital currency app to claim the money, which will then be deposited into their digital currency wallet.
The digital money can be spent at over 3,300 participating venues in the city's Luohu district, including shopping malls, restaurants, hotels, book stores and other stores from 6pm on 12 October over the period of four days.
According to the government, the initiative is a means to test digital currency and boost consumption.
Programs to test the digital currency are currently also being implemented in Chengdu, Suzhou, and Xiong'an in northern Hebei province. Test scenarios will include the upcoming 2022 Winter Olympic Games in Beijing and Zhangjiakou, Hebei Province.
We reported on 28 August that civil servants in Suzhou are already receiving part of their salary in digital currency.
Join our newsletter